Yet another FBI raid has Donald Trump sweating bullets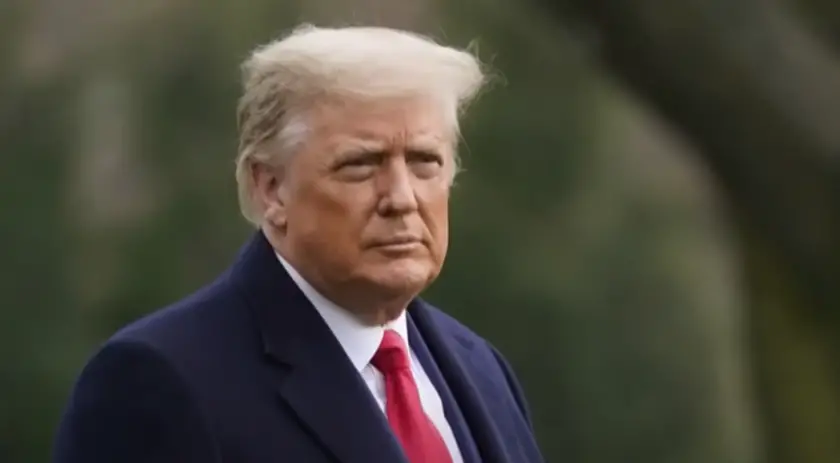 The FBI's raid of Mar-a-Lago was just the beginning of it all. The FBI has since gone on a raiding spree of the Democrats' opposition.
And yet another FBI has Donald Trump sweating bullets.
Millions of Americans were stunned when they found out that the FBI had raided Donald Trump's home in Mar-a-Lago.
It seemed entirely unconstitutional and unwarranted and set off a firestorm in Washington, D.C.
But it seems the target of Donald Trump was just the beginning for the FBI.
In the past several weeks, we've seen pro-lifers raided by FBI agents left and right.
Even a 73-year-old pro-life man was arrested with 11 other pro-lifers earlier this month.
It's clear the FBI is on a hunting spree right now.
The latest case is maybe the most bizarre, though.
The FBI recently raided the Arlington, Virginia home of an ABC investigative reporter James Gordon Meek.
James Gordon Meek then abruptly resigned from his ABC News network position.
And now, reportedly no one has seen him since.
Furthermore, Meek has not been charged with any crime but the FBI says they cannot comment on the situation.
All of this was reported in a Rolling Stone story by Tatiana Siegel.
"Multiple sources familiar with the matter say Meek was the target of an FBI raid at the Siena Park apartments, where he had been living on the top floor for more than a decade. An FBI representative told Rolling Stone its agents were present on the morning of April 27… The FBI cannot comment further due to an ongoing investigation," Siegel wrote.
"Meek has been charged with no crime. But independent observers believe the raid is among the first — and quite possibly, the first — to be carried out on a journalist by the Biden administration."
There are rumors that the Biden administration could be involved with the FBI's raid of Meek's home and his disappearance.
If that's the case, that would be an unprecedented abuse of power by any modern White House admin.
Prudent Politics will keep you updated on this ongoing story.