Incriminating report from Ukraine has Joe and Hunter shaking in their boots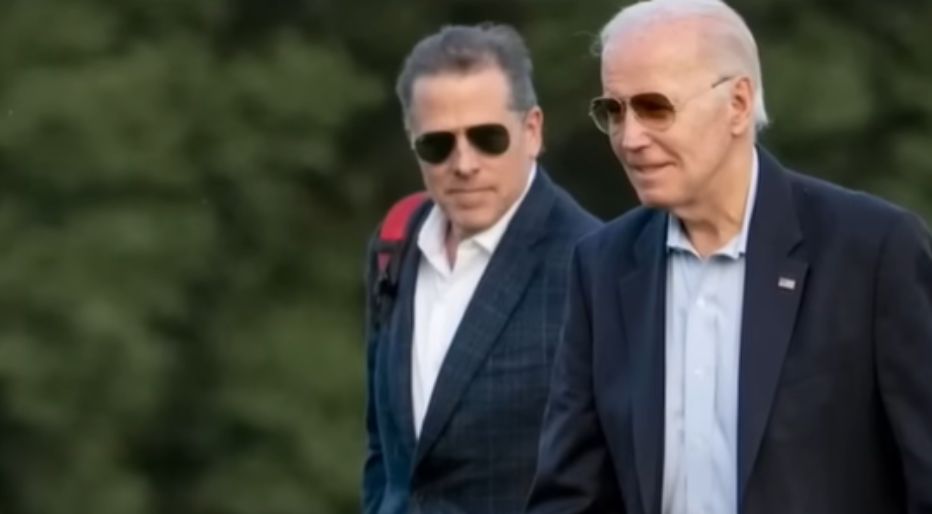 The war in Ukraine has been all over the news for over a year now. But recently, the news has taken an unexpected twist.
And this incriminating report has Joe and Hunter shaking in their boots.
From Joe and Hunter to recent firings and arrests, Ukraine has been in the headlines for its massive corruption scandals.
Six Ukrainian deputy defense ministers were fired on Monday in the midst of a serious corruption scandal in Ukraine.
This is not the first time that Ukraine has fired or dismissed officials due to corruption.
Just last week, the COVID era Health Minister in Ukraine was ordered to be arrested by Ukraine's anti-corruption court.
On top of that, two weeks ago the Defense Minister Oleksii Reznikov was dismissed in regards to corruption scandal as well.
The Ukrainian government has been investigating corruption specifically related to the military in recent days.
The corruption claims stem from allegations of improper equipment purchases and the purchase of military equipment and improper pricing.
There has also been significant corruption in Ukraine involving the Biden family.
Hunter, Joe, and their whole family accepted millions from Ukrainian energy giant Burisma, and Joe used his power to fire a defense prosecutor investigating this matter.
Ukraine is trying its best to save face and deflect any sort of blame as it relies so heavily on support from the West.
However, new polls show that the vast majority of Ukrainians actually believe that President Zelensky is responsible for the corruption.
The vast majority of Ukrainians say Zelensky is directly responsible for corruption. https://t.co/djCS5xcJML

— Breitbart News (@BreitbartNews) September 12, 2023
Recently, Ukraine launched a massive counterattack against Russia that is majorly struggling.
Zelensky is desperately attempting to save Ukraine's public image as he knows that is the only thing helping fund the war against Ukraine.
However, amid mounting corruption scandals and failed counter-offensive maneuvers, Zelensky has his work cut out for him.
Just in the course of 24 hours, 6 civilians were killed and 16 injured because of the counterattack measures by Ukraine.
Ukrainians are hoping that the sacking of these defense ministers will allow for better leadership in the war.
The reshuffling of the defense ministry is one that many people see as a positive step to overcoming corruption.
However, the moves that Zelensky and Ukraine make over the next few weeks will show if in fact it was a good move designed to halt corruption or if it was merely a PR move.
Just last week, Ukraine had some chilling words for the public if they ever lost funding from the West.
Zelensky said that millions of "well-behaved" refugees in Europe may start acting "unpredictably" if Ukraine's funding from the West is cut.
While many have tried to shrug this statement off, it seems like a thinly veiled threat from the President amidst numerous corruption allegations.
Hopefully, Ukraine can sort things out soon enough and handle this corruption.
Stay tuned to Prudent Politics for all your news updates.