Joe Biden is in hot water for this disgusting act at a Catholic Holy site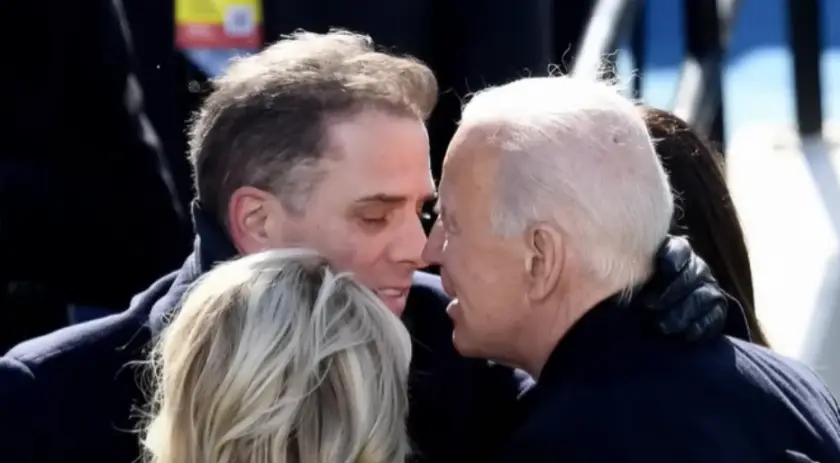 President Biden pretends to be a faithful Catholic. Nothing is further from the truth.
And Joe Biden is in hot water for this disgusting act at a Catholic Holy site.
President Joe Biden and his administration tout his supposed "devout" faith without much evidence he believes in any of it to begin with.
Sure, Biden goes to Mass at a Catholic Church and wears Rosary beads on his wrist, but he is diametrically opposed to some of the most important teachings of the Church.
Couple that with the fact that he has helped oversee some of the worst violence against Christians in recent memory, and Biden isn't exactly the poster child for Christianity.
He was instrumental in starting the Iraq War, in charge of the war when Christians were victimized by the emergence of ISIS, and a fervent supporter of abortion.
Despite this, the administrators of Knock Shrine permitted the use of the sacred place to help US President Joe Biden repair his reputation among possible Catholic voters as he prepared for his reelection campaign with a cynical trip to Ireland.
As a result of his divisive presidency, which saw the nation experience terror attacks against pro-life organizations, massacres at Christian schools by Trans activists, and his frequently criticized handling of the Ukraine War, his average disapproval rating is over 50%.
Irish Catholics were outraged that Mass and Confession had to be suspended in order to attend the de facto re-election kickoff, and that the shrine at Knock had been used in this way.
Speaking before leaving Knock Airport, Joe Biden said that he has decided to run for a second term and will announce his campaign "relatively soon". He said his trip to Ireland has reinforced his sense of optimism about what can be done | https://t.co/HJ1ePsPYZy pic.twitter.com/wjwQzDvmou

— RTÉ News (@rtenews) April 14, 2023
Following the visit, other Catholics offered prayers at the shrine using exorcism salt in response.
The Catholics can be seen in video carrying holy water and exorcism salt. Many of them arrived to the location with holy medals.
The people prayed for Ireland's repentance as well as Joe Biden's conversion.
Irish Catholics Pray for Biden's Conversion at Marian Apparition Site, spread blessed salt after his visit

Yep 👍 the whole world knows pic.twitter.com/bGzGLHcMOz

— 🦅 Eagle Wings 🦅 (@CRRJA5) April 17, 2023
This isn't the first time Biden has come under fire from his fellow Catholics.
Just last year, Archbishop Charles Chaput called out Biden for his extremist political agenda and his opposition to traditional Church teaching.
"Mr. Biden's apostasy on the abortion issue is only the most repugnant example. He's not alone. But in a sane world, his unique public leadership would make — or should make — public consequences unavoidable."
"When you freely break communion with the Church of Jesus Christ and her teachings, you can't pretend to be in communion when it's convenient," Chaput said.
"That's a form of lying. Mr. Biden is not in communion with the Catholic faith. And any priest who now provides Communion to the president participates in his hypocrisy."
Stay tuned to Prudent Politics.