The White House is in a panic after this secret meeting was made public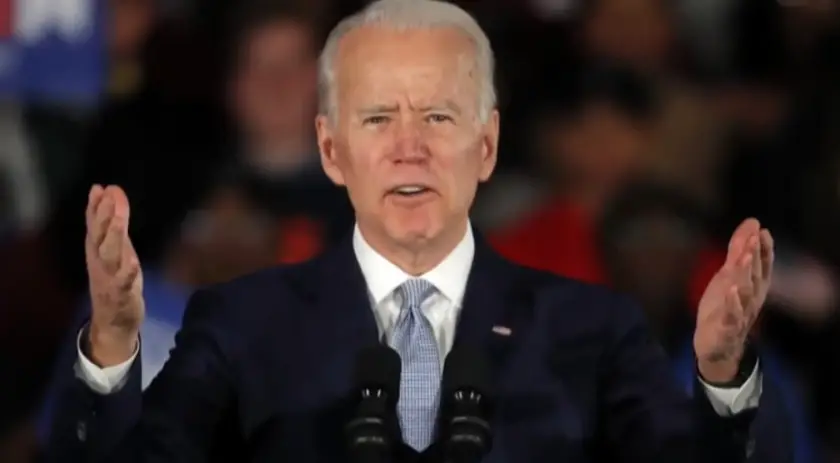 Joe Biden's presidency has had more scandals than any other in history. He had no idea that this would happen.
And the White House is in a panic after this secret meeting was made public.
The sudden failure of the cryptocurrency exchange FTX could be one of the biggest financial scandals in U.S. history.
Sam Bankman-Fried, the disgraced founder and former CEO of FTX, stole billions of dollars from his customers and used the money to become one of the most powerful Democrats.
During the 2022 election cycle, Bankman-Fried gave $63 million to Democrats, which was second only to the $73 million that left-wing billionaire George Soros gave.
He spent a lot of money to gain power and connections in Washington, D.C., so he could try to change the rules about cryptocurrencies.
Now, records from the White House have shown that Bankman-Fried and the Biden regime had another troubling link.
White House visitor logs show that Sam Bankman-Fried met with top Biden regime officials at least four times in 2022, before FTX's shocking crash.
The most recent meeting was on September 8, when the alleged criminal met with Steve Ricchetti, a senior advisor to President Joe Biden. This meeting had not been made public before.
Early in November, FTX's plan to steal money from the company started to fall apart. Eventually, Bankman-Fried was arrested on eight counts of fraud, money laundering, and other financial crimes.
Last year, Bankman-Fried met with Ricchetti twice more: once at the White House on April 22, and again on May 12.
On May 13, he met with one of the highest-ranking people in the Biden White House, Deputy Chief of Staff Bruce Reed.
Gabriel Bankman-Fried, who is also Bankman-brother Fried's and runs his political operations, had his own meeting at the White House in March and went with his brother to another meeting on May 13.
A person who was accused of one of the biggest financial crimes in U.S. history went to the Biden White House more than once.
A source at the White House told Bloomberg News that when Bankman-Fried went there, he talked about cryptocurrency policy and how to stop pandemics in general.
Eliora Katz, the top lobbyist for FTX, also went to the meetings, but she didn't say that she was lobbying the White House on the forms she was required to file with Congress.
In an interview in September, Sam Bankman-Fried said that he had gone to Washington, D.C., "every two or three weeks" for the past year to lobby for regulations on cryptocurrencies.
This is the latest scary thing that Sam Bankman-Fried and Joe Biden have in common.
During the 2020 election for President, he gave $5.7 million to Joe Biden's campaign, making him the second largest donor.
The Biden administration hasn't answered questions about what President Biden would do with the dirty money he got from Bankman-Fried, and other Democrats haven't said much about this either.
The new leaders of FTX are asking politicians to give back the money they gave to the company or face legal action to pay off the company's creditors as it goes through bankruptcy.
Federal prosecutors have accused Sam Bankman-Fried of giving "tens of millions of dollars in illegal campaign contributions." They say he did this by getting other people to give money to his campaign, which is against the law.
Sam Bankman-Fried, the disgraced former CEO of FTX, is close to the Biden White House, and this relationship is going to cause Joe Biden more and more trouble.