The White House is scrambling to hide this incriminating report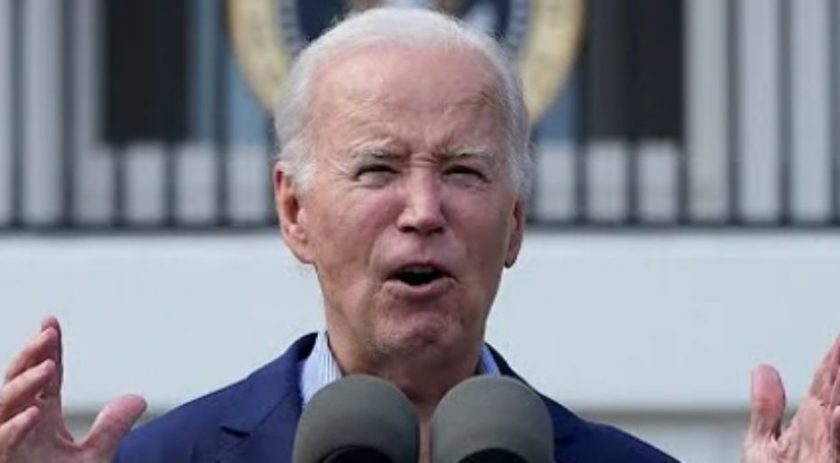 The Biden administration is sinking quickly. They're doing everything to bail the boat.
And the White House is scrambling to hide this incriminating report
Remember back a few months ago when reports were circulating non-stop that there was a crisis at the southern border.
Million upon millions were pouring in, and then one day, the story goes, everything was fixed.
The official border apprehension numbers even went down. So everything should be fine, right?
Well, let's unpack those numbers a little.
According to a former Department of Homeland Security (DHS) official, reported immigration data indicating that illegal immigration at the United States' southern border fell to its lowest level in over two years in June are false.
During the month of June, Border Patrol agents apprehended approximately 100,000 illegal aliens between ports of entry along the United States' southern border, according to CBS News.
This is a significant decrease from the over 169,000 arrests recorded the previous month in May.
According to Lora Ries, director of The Heritage Foundation's Border Security and Immigration Center, the decline is mostly due to permissive parole practices that encourage immigrants to stroll through ports of entry rather than between them.
The figure also excludes known and unknown smugglers who cross the border into the United States without being apprehended.
The reported numbers "are deceitful. The number of illegal and inadmissible aliens coming into the country is still just as high, but the administration is using a shell game and sending people through ports of entry instead of between ports of entry, and then declaring that an improvement on the border," Ries, a former acting deputy chief of staff at DHS, told The Daily Wire.
"We know the numbers are about the same because when you look at nationwide CBP encounters, which includes numbers at the ports of entry, that number has steadily risen," she said.
CBS News published preliminary figures that had not yet been formally available to the public. According to current DHS data, the number of immigrants processed by the U.S. Customs and Border Protection's Office of Field Operations, which handles migrant processing at ports of entry, has continuously increased under Biden's tenure.
CBS News' early Border Patrol figures do not include aliens who present at ports of entry and are processed through the Office of Field Operations.
The Biden administration has emphasized the use of stricter immigration standards as well as parole programs that allow tens of thousands of immigrants from specific nations in order to expedite entry into the United States.
According to Ries, the key drivers of the change in the Biden administration's counting of illegal immigration are the multiple parole options.
Port parole programs have steadily accepted more immigrants, directing them to ports of entry rather than attempting to cross between them.
"They've been increasing the daily number of appointments CBP takes at the ports," Ries said.
"They're about to increase it again. And when you do the math of those programs and add those back to the numbers of people crossing between the courts, you're still at around 200,000 encounters a month, and that's the number that the administration simply doesn't want out there."