The Chinese government exposed Biden for this desperate act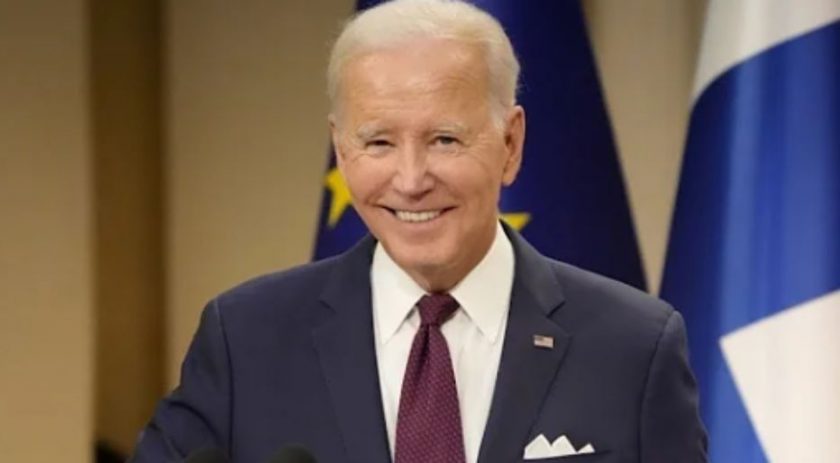 Allegations have swirled that Joe and his son Hunter benefitted from the Chinese government. Now the Chinese Communist Party is going on the attack.
And The Chinese government exposed Biden for this desperate act.
We all know that Joe Biden is going to have an uphill battle when it comes to winning re-election in 2024.
His policies speak for themselves, and what they're saying is that he is completely inept.
Under his presidency, illegal immigration has hit record highs, inflation eats away at Americans' earnings, and the US is a joke on the world stage.
Nowhere is that more clear than over in Eastern Asia, where China runs free to do whatever they want.
Meanwhile, Biden lets them fly spy balloons over sensitive military installations in America.
But there may be a reason for Biden handling the Chinese government with kid gloves, and you're not going to like it.
According to the Chinese state-run Global Times newspaper, American President Joe Biden is "desperately seeking talks with China on all fronts" to avoid an unforeseen issue between Washington and Beijing harming his reelection quest in 2024.
According to Chinese Communist Party-approved "expert" viewpoints quoted by the Global Times, Biden is afraid that Republicans would be able to make the case that they would manage America's main geopolitical opponent more responsibly.
This anxiety is heightened by strong public dissatisfaction with Biden's handling of an invading Chinese espionage balloon over the continental United States in early 2023.
Biden permitted the balloon, which China maintains was a civilian "meteorological" aircraft, to travel over crucial American military locations from Montana to the Atlantic Ocean before shooting it down.
According to a March study conducted by the Convention of States Project/Trafalgar Group, 63.4 percent of Americans thought Biden "mishandled" the balloon incident.
More than half (58.8 percent) thought Biden "should have taken quicker action to shoot down" the balloon.
Following disclosures of questionable business links between his family and Chinese officials, Biden confronts tremendous public distrust in China relations.
The Biden family has benefited $31 million from five commercial ventures in the country, according to Breitbart News senior contributor Peter Schweizer's Red-Handed: How American Elites Get Rich Helping China Win.
Petty politics and even Joe Biden's personal corruption aside, no one should find this comforting.
If the Chinese are telling the truth, then Biden is trying to court their favor to win points for the presidency, rather than look out for Americans.
What's worse, we aren't privy to their conversations. And who knows what he's promising to them if they just play the game to get him back into office.