Hunter Biden sent Donald Trump one letter no one was expecting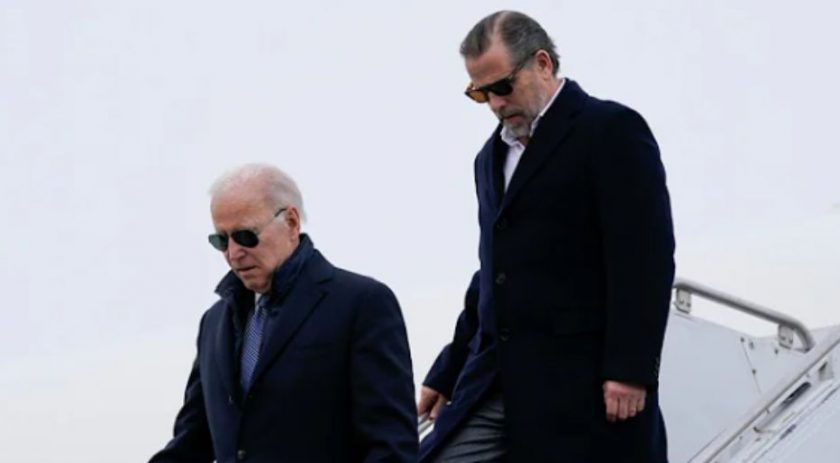 Trump and the Bidens have been at war for years. Now Hunter is changing everything.
And Hunter Biden sent Donald Trump one letter no one was expecting.
The 2024 election is coming up quickly, and it looks like Donald Trump is the frontrunner.
If it keeps going how it is, then Americans are in for a rematch between Trump and Biden.
And with liberal prosecutors targeting Trump, he has no other option than to point out the hypocrisy of charging him but not Joe or Hunter Biden.
It's an almost daily occurrence that Trump points out the sad reality.
But Hunter Biden and his family are tired of being exposed, so they sent him one shocking letter.
Hunter Biden's lawyer issued a cease-and-desist letter demanding that former President Donald Trump refrain from making comments that could endanger the First Family.
Abbe Lowell, who represents Biden, wrote to Trump's lawyers on Thursday, warning against further "public statements about my client which are both defamatory and likely to incite Mr. Trump's followers to take actions against Mr. Biden and which could lead to his or his family's injury."
"This is not a false alarm," Lowell said, before listing examples of violence or threats against high-profile politicians and their family members, including the attack on House Speaker Nancy Pelosi's (D-CA) husband Paul at their home in San Francisco last year by a man who allegedly had a hit list that mentioned Biden and others.
According to the letter, authorities stated a man was recently caught near former President Barack Obama's home with guns in his van after Trump claimed to have posted the address on social media.
"We are just one such social media message away from another incident, and you should make clear to Mr. Trump — if you have not done so already — that Mr. Trump's words have caused harm in the past and threaten to do so again if he does not stop."
According to The Daily Mail, Biden, President Joe Biden's adult son, was photographed in Malibu around the time the letter was received.
The letter aims to limit Trump's rhetorical attacks at a time when he is vying for re-election and is facing accusations in numerous probes.
But the younger Biden has also come under fire for a federal inquiry that resulted in a plea deal for tax and weapons violations that might keep him out of prison, an arrangement that must still be accepted by a judge.
Furthermore, the First Son has a history of drug misuse, prompting some to speculate that a small bag of cocaine discovered in the White House belonged to him. The Secret Service, on the other hand, finished its inquiry without naming a suspect.
Lowell, who noted that Hunter Biden has been sober for four years, shared instances in which he claimed Trump used "dangerous rhetoric" against his client, particularly on social media, alleging illegal business dealings, implying mishandling of classified documents, and insinuating drug use by the president and his son.
"You know, if Mr. Trump does not, that Mr. Biden has neither committed nor been accused of the charges that your client is claiming … and that the Biden family was not at the White House (let alone in the vestibule) in the period when the cocaine was found," Lowell wrote.
Lowell closed his letter by reminding Trump's lawyers that they do not "need to respond," but added, "I hope you will speak with Mr. Trump privately and explain to him how his incitement can further hurt people and cause himself even more legal trouble."