This scandalous video threatens to bring down the Biden administration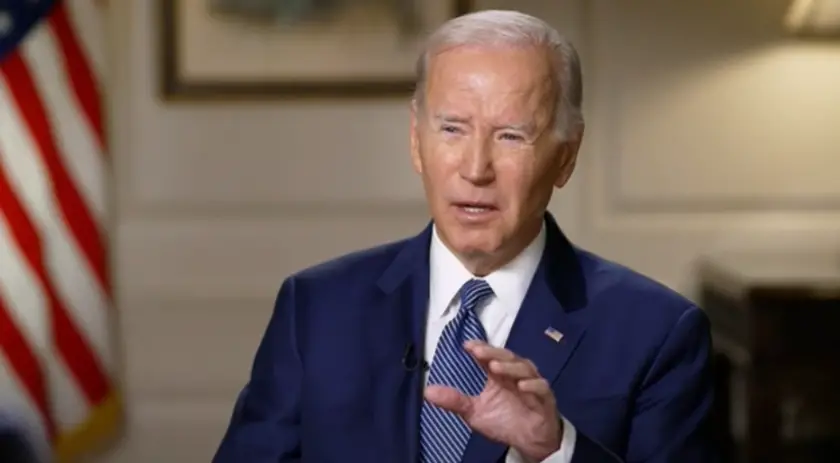 Joe Biden and his pals like to work in secret. They know if the American people see what they're up to, their goose is cooked.
And this scandalous video threatens to bring down the Biden administration.
No one ever accused Joe Biden of being overly concerned for the plight of American citizens.
There's only one thing he's cares about – pushing through the Democrat agenda by any means necessary.
Nowhere is this more obvious than at the southern border. We have laws in place to deal with illegal immigrants, but Biden has deliberately decided no to enforce them.
And now damning video shows Biden's border agents opening the gate for the law breakers.
In a video, a US National Guard soldier deployed by the Biden administration to the Texas border is seen releasing a border barrier gate to allow a huge number of migrants to enter.
According to officials, the soldier is not a member of the Texas National Guard deployed by Governor Greg Abbott.
A video shared by Fox LA reporter Bill Melugin shows a female soldier opening a gate in a border fence near Eagle Pass, Texas.
The video was shot on May 15, just after the CDC's Title-42 migrant deportation protocol came to an end.
The soldier can be seen in the video opening the gate of what looks to be a Texas-built border fence along the Rio Grande. The guard takes a step back as the gate swings open and a large group of migrants enters.
The migrants form a line to await Border Patrol officials who will process them and transfer them to an Eagle Pass detention facility.
Per Melugin, Texas National Guard officials informed him that the soldier is a Missouri National Guard man assigned to assist Border Patrol agents under the Biden administration's Title 10. She is not a member of Operation Lone Star.
I asked the Texas National Guard if this is one of their soldiers who opens the gate for the group of migrants. They tell me she is NOT a TX soldier & is not TX ARNG. I'm told she is a Title 10 soldier from the Missouri ARNG under orders from the federal gov & working w/ BP. pic.twitter.com/zKWy121u1K

— Bill Melugin (@BillFOXLA) May 16, 2023
A second video depicts migrants queuing to be processed by Border Patrol agents. A CBP bus is waiting to carry passengers to an Eagle Pass processing center.
NEW: Security video from a contact in Eagle Pass, TX shows a large group of migrants crossing illegally onto private property this morning. Crossings have been down big in Texas last few days, but are expected to rise again as cartels/smugglers figure out the post T42 border. pic.twitter.com/6iLcIeUkuY

— Bill Melugin (@BillFOXLA) May 16, 2023
According to a law enforcement report received by Breitbart Texas on May 15, Del Rio Sector agents captured 650 migrants. The group observed crossing in the video above would account for a large amount of these fears.
Agents detained almost 4,800 migrants who crossed the border between ports of entry along the entire southwest border with Mexico.
This is the fifth consecutive month of decreasing fears following the termination of the Title 42 program.
Stay tuned to Prudent Politics.