Trump just got sold out to the DOJ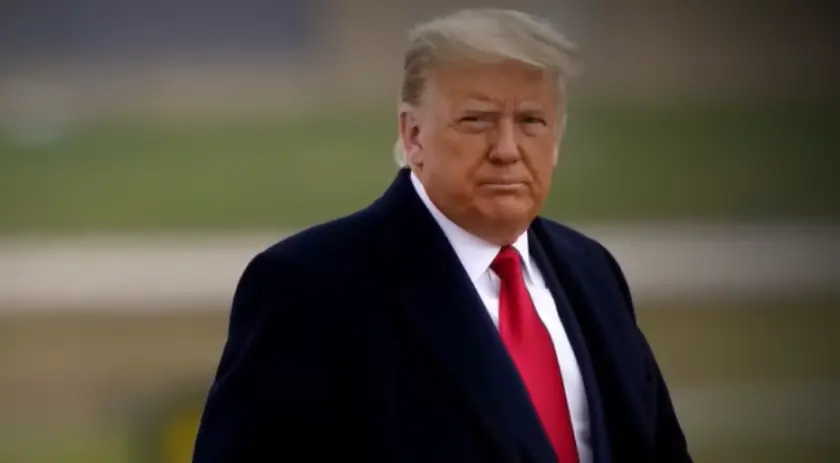 Former President Trump knows a thing or two about betrayal. He's had quite a few former "allies" sell him out to his enemies.
But this latest backstabbing is one that Donald Trump never saw coming.
According to reports, a former Trump campaign official who participated in Trump's phony electors scam is now helping the Justice Department investigate potential efforts from Trump to overturn the 2020 election.
According to CNN's sources, Mike Roman is assisting special counsel Jack Smith's team by providing insight into what former president Donald Trump was thinking in the weeks following his 2020 election loss to President Joe Biden. Since Roman is not required to testify before the grand jury during these discussions, he is free to speak freely with investigators under the terms of a proffer agreement.
This arrangement could prevent investigators from using Roman's testimony against him in the future, however it's unclear what information they're seeking from him. A former Trump campaign employee is under investigation for his role in a conspiracy to prevent the 2020 election in seven swing states from being certified.
In such discussions, Trump and some of his allies reportedly discussed submitting alternative elector slates who might be called on in the event the election was decertified, which has drawn the attention of investigators.
👀 DoJ seized Mike Roman's phone last week. In July, I told y'all to get familiar with him. He was the one that delivered the fraudulent elector certificates @RonJohnsonWI was trying to hand deliver to Pence. https://t.co/NDPVk63ZH0

— Mueller, She Wrote (@MuellerSheWrote) September 12, 2022
The assistance of Roman comes as the special counsel's office intensifies up its probe into Trump's intentions to avenge his 2020 loss to Biden and his behavior during the brawl on January 6. Smith is in charge of the DOJ's investigation, and he has begun calling witnesses to shed light on Trump's discussions of potential actions to overturn the election in meetings held in December 2020 and January 2021.
Local authorities in swing areas where Trump challenged election results have already received subpoenas from Smith demanding conversations with the former president in the weeks following the 2020 election.
Before Trump's reelection loss this year, the special counsel's team spoke with Trump's former attorney Rudy Giuliani to gain insight into the president's post-election mindset.
A grand jury has heard testimony from multiple witnesses in recent weeks, and the defense has been pressing to have even more of their clients interviewed.
Giuliani, Sidney Powell, and John Eastman are just a few of Trump's previous legal team members who have been implicated. Former Department of Justice official Jeffrey Clark, who allegedly attempted to use the DOJ to help Trump reverse the election, is also being investigated by the special counsel's office.
The investigation's stated goal is to learn what the former president instructed his lawyers and top aides to do in an effort to alter the outcome of the 2020 election. Two more avenues have been reported that might lead to further scrutiny of Trump.
The first is based on the same type of allegations that were brought against those detained after the Capitol was stormed, including seditious conspiracy and conspiracy to hinder a government proceeding.
Trump might be charged with fraud in relation to the fake electors conspiracy or his attempts to force the DOJ to reject the election results.
Ultimately, though, the onus is on the DOJ and the FBI to prove their claims that Trump tried to outright overturn the election in 2020, and simply pointing to Trump saying that the election was "unfair" does not prove that.
The conclusion of these investigations by the DOJ will prove instrumental for the future of America as well.
Donald Trump, if proven innocent, will have a legitimate claim to the idea that the radical Left and the Deep State has been targeting him unfairly to prevent him from being able to gain power in politics ever again.
The Democrats have to prove it because, if they don't, then their political credibility will be lost and they will have only emboldened the conservative base with their ruthlessly unfair attacks on Donald Trump.
That could have a ripple effect beyond 2024 and into 2028 and future Republican leaders like Ron DeSantis and Kristi Noem seek to take the torch from Donald Trump in the near future.
Prudent Politics will keep you updated on the January 6, 2021 investigations that are ongoing.