The Democrat Party's traitorous gift to Communist China revealed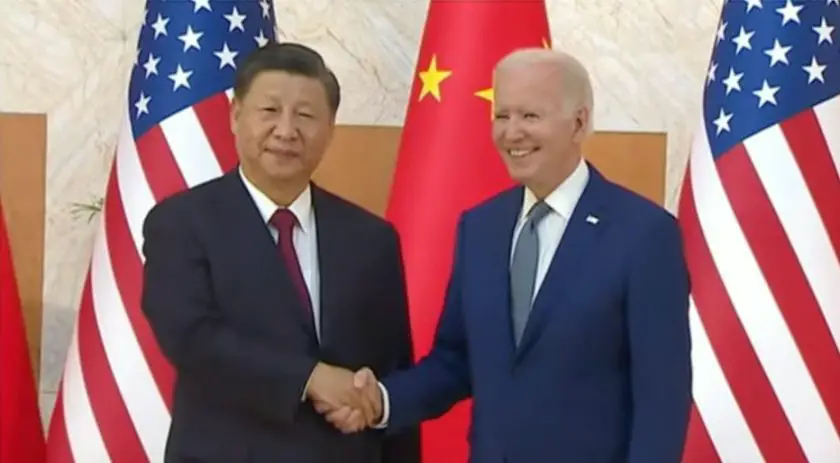 The issue of Chinese international dominance is getting worse. Now they've made allies from within the U.S.
Because the Democrat Party's traitorous gift to Communist China has been revealed for all to see.
There is something about a significant government corporate subsidy package for a Chinese firm in Michigan that people from all political backgrounds should detest.
Conservatives hate the fact that the deal would provide Gotion, a battery maker and wholly-owned subsidiary of a Chinese conglomerate, with $715 million in public subsidies.
And environmentalists have unanswered concerns over the effects the plant will have.
However, it appears to be a win-win situation for Michigan Democrats.
Local media reports that state lawmakers on Thursday approved a scheme that would provide Gotion Inc. with direct incentives totaling $175 million for investments in the $2.4 billion battery factory.
Democrats made up all 10 of the votes in the Senate Appropriations Committee; nonetheless, three Democrats backed six Republicans in voting against the proposal.
After it was revealed that the Michigan Strategic Fund was showering subsidies and incentives on the project, including a 30-year tax exemption estimated to be worth $540 million to Gotion, the proposal came under criticism.
Liberals in the state have hailed the project as a source of employment in an underdeveloped region of the state; Democratic Governor Gretchen Whitmer has referred to it as "the biggest ever economic development project in Northern Michigan."
The issue is that, despite being incorporated in California, the company that would be responsible for providing 2,350 jobs is a Chinese company's subsidiary.
Rep. John Moolenaar of the Michigan Republican Party in the US labeled the vote a "historic mistake."
In a formal news release, Moolenaar stated, "This proposed facility will be 100 miles from Camp Grayling where the Michigan National Guard has trained military partners from Taiwan to prepare for possible CCP aggression."
"Yet, Michigan's state government leaders are siding with CCP-affiliated companies."
Security issues were raised by Marjorie Steele, a Big Rapids, Michigan citizen who lives close to the proposed factory.
She addressed the lawmakers, saying, "Your votes today, senators, are lines drawn in the sand."
Kristina Karamo, chairwoman of the Michigan Republican Party, expressed her worries about a Chinese-owned firm owning land in the country in an even more direct manner.
"If you choose to give these funds to Gotion, you are a Benedict Arnold. You are a traitor to this republic," she said plainly.
In times of exigency, any Chinese-owned company will first and foremost serve the objectives of the Chinese Communist Party.
In order to strengthen the CCP's control over one of the crucial resources of the future, Michigan Democrats plan to donate close to $750 million to a Chinese battery business.
What possibly could go wrong?
Stay tuned to Prudent Politics.