Joe Biden tears up the First Amendment in latest attack on Catholics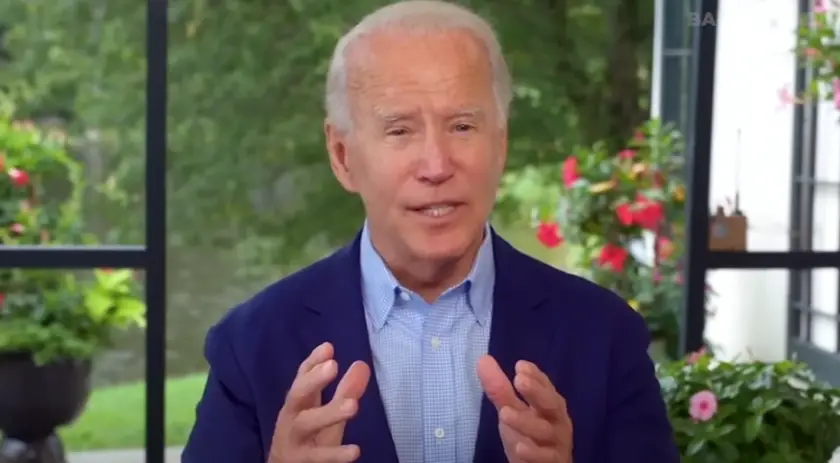 President Biden flaunts his "devotion" to the Catholic faith when it's politically convenient. The truth is, he hates everything about its traditional teaching.
And Joe Biden tore up the First Amendment in his latest attack on Catholics.
Many on the Left have pointed to Joe Biden's "faith" as a reason for his policy positions.
A supposed Catholic, Joe Biden espouses the most radically contrary positions to what the Catholic Church has taught for millenia.
That's why it's no surprise that he just came after a group of Catholics serving the physically and mentally ill for practicing their faith.
The Biden administration's Department of Health and Human assistance (HHS) issued an ultimatum to a top-rated Catholic hospital network in Oklahoma, threatening to cut off assistance to poor and vulnerable patients unless the sanctuary candle was removed from their chapel.
Saint Francis Hospital South in Tulsa, Oklahoma, has kept the candle in question lit for fifteen years in a row.
Since the hospital's inception in 1960, the non-profit Saint Francis Health System has maintained the tradition of hospital chapels, replete with active sanctuary candles.
The network also runs the adjoining St. Francis Hospital, which is Oklahoma's largest hospital.
Saint Francis Hospital South, which serves much of southeastern Tulsa, faced losing accreditation to serve Medicare, Medicaid, or Children's Health Insurance Program (CHIP) beneficiaries if it didn't not comply with the administration's requirement.
But after being threatened with lawsuits for infringing on the Catholic hospitals' First Amendment rights, the government backed down.
The Department of Health and Human Services has revoked its effective demand that a Catholic hospital extinguish a candle that remains lit in the chapel, a candle that HHS described as a threat to hospital safety.
"The game was simply not worth the candle for HHS," Lori Windham, vice president and senior counsel at Becket, the religious freedom law firm representing the hospital, told The Daily Signal in a written statement Friday.
"It realized it would be playing with fire in court if it stood by its absurd demand, so it chose wisely. We are glad Saint Francis's can continue to serve those most in need while keeping the faith."
"CMS is aware of a safety finding involving a fire risk, made by an independent accrediting organization, issued to a hospital in Oklahoma," a CMS spokesperson told The Daily Signal in an emailed statement Friday.
"CMS met with the hospital and accreditation organization, and issued a waiver to allow the hospital to mitigate the potential fire risk and correct the safety finding. The hospital will work with the accrediting organization on next steps."
"That's bureaucrat-speak for 'we're backing down quickly,'" Windham, the Becket lawyer, said in a telephone interview Friday.
"Saint Francis is grateful that this is resolved and they are able to focus on serving God and serving their community," she added.
This is just another example of Joe Biden and his administration's persecution of those who hold beliefs contrary to their liberal agenda.
Though Biden lost the battle, the culture war rages on.
Stay tuned to Prudent Politics.