Acting House Speaker makes a shocking move against this key Democrat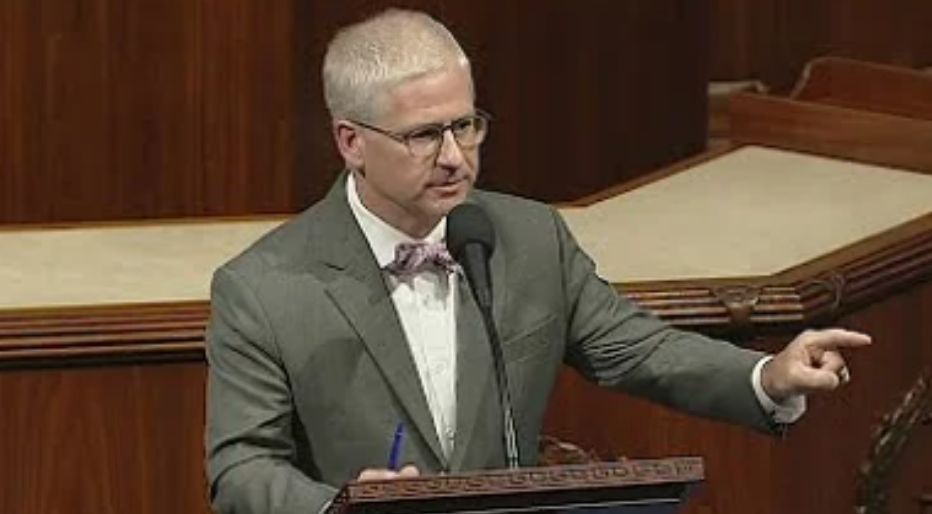 After a tense situation in the House boiled over, Democrats were hoping for an easy time of it. But it looks like that isn't the case.
And the acting House Speaker makes a shocking move against this key Democrat.
Patrick McHenry is temporarily serving as the Speaker of the House as leaders get ready to elect a new speaker to replace Kevin McCarthy.
Eight Republicans joined the House Democrats in a vote to remove Speaker McCarthy from his position.
And many Democrats were hoping that by removing the speaker, maybe they could get a better speaker in turn.
However, it was made quickly clear that the new interim speaker is not a Democrat ally.
One of Patrick McHenry's first decisions as the House Speaker pro-tempore was to order Nancy Pelosi to vacate her "Capitol hideaway."
An email notified Pelosi that the office was being reassigned "for speaker office use" and that she must "vacate the space tomorrow, the room will be re-keyed."
Pelosi's hideaway suite is one that is reserved for only a select few in the House, and the order to vacate the office is not an uncommon request.
Yet Pelosi is acting as if this request is a personal attack against her.
She stated, "With all of the important decisions that the new Republican Leadership must address, which we are all eagerly awaiting, one of the first actions taken by the new Speaker Pro Tempore was to order me to immediately vacate my office in the Capitol."
She went on further to complain that "This eviction is a sharp departure from tradition. As Speaker, I gave former Speaker [Dennis] Hastert a significantly larger suite of offices for as long as he wished."
Pelosi is once again portraying herself as the victim instead of accepting that the office is needed for official use, and not for her to mess around and waste time in.
Nancy Pelosi has enjoyed the luxury of her hideaway suite of offices for a considerable amount of time, and she has done nothing but waste taxpayer dollars on her enjoyment.
Nancy Pelosi has once again proven that she is a disgrace to the US House of Representatives and that she will throw a fit anytime she doesn't get her way.
Pelosi, in a last desperate attempt to paint herself as some sort of abused victim stated "Now that the new Republican Leadership has settled this important matter, let's hope they get back to work on what's truly important for the American people."
It seems that if Nancy Pelosi didn't think this was an important issue, then she wouldn't have made a big deal about it.
However, the interim House Speaker sent Nancy Pelosi a private email politely asking for the use of the office, and Nancy Pelosi was the one who blew it up into a big affair.
Nancy Pelosi wouldn't know the first thing about working on things that are "truly important for the American people."
Nancy Pelosi is a disgrace to all Americans and to the entire US House of Representatives.
Americans need to hold their elected officials accountable.
Stay tuned to Prudent Politics for more of the TRUTH.