Another shocking move by Ron DeSantis has GOP candidates worried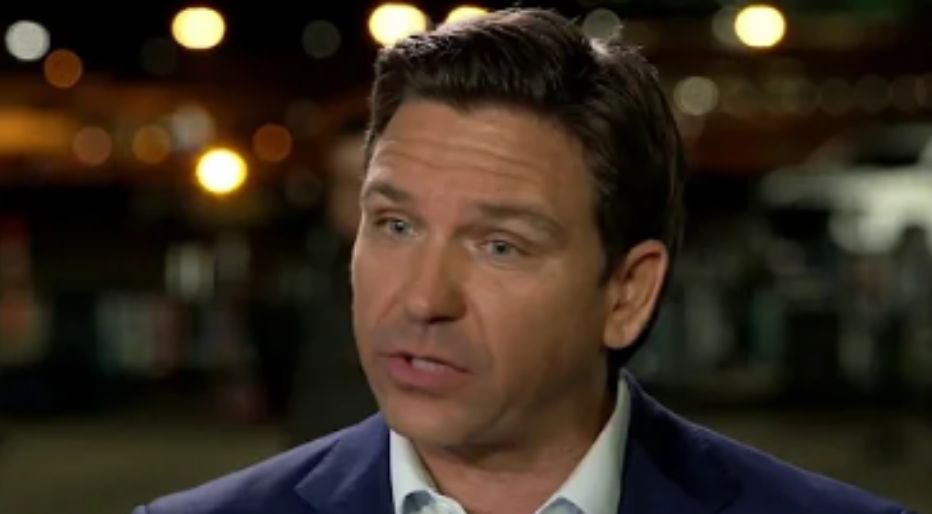 Ron DeSantis holds second place in most polls. But that all might be about to change.
And now another shocking move from Ron DeSantis leaves GOP candidates worried.
Ron DeSantis has been showing his true colors in recent days, and it has many voters excited about a potential presidency from the former governor.
Although Donald Trump still solidly leads in the polls, DeSantis will have a major shot at the White House if anything happens.
Recently, Ron DeSantis led a rescue mission for Americans trapped in the Middle East due to the conflict in Israel.
He proved that while Joe Biden might sit idly by, he would not let Americans suffer or stay trapped.
In doing so, DeSantis received a lot of support from voters. Voters and Americans know that DeSantis is not just a talker: he is a doer.
Now, DeSantis has once again proven that he will put his money where his mouth is with his newest move in the Middle East.
Since Congress has no speaker, and Joe Biden is corrupt, lazy, and obviously plans on not doing anything, DeSantis took matters into his own hands and flew cargo planes full of supplies to the Middle East.
The Governor of Florida and presidential candidate sent 85 pallets of supplies intended for Israel.
In a statement to the public, DeSantis declared, "With the lack of leadership in Washington, we are stepping up to help our allies in Israel who are in need of supplies and our support."
He continued, "As we continue to bring back Americans who were stranded in Israel when the war began, we will also keep sending the necessary health care supplies for Israel to care for those who have been injured."
This is the exact sort of leadership that America needs right now; America needs leaders who will lead with their actions instead of just meaningless words.
The DailyWire reports that the supplies include "735 ace bandages, approximately 5,000 hospital gowns, 84 IV kits, 30,000+ needles, 30,000+ syringes, 57 ventilators, and 10,000+ boxes of surgical gloves."
In addition to these medical supplies, Florida donated children's toys, sleeping bags, clothes, and hygiene products.
In a Twitter post, Ron DeSantis highlighted that "Florida stands with the people of Israel, and we will continue to help in any way we can as they fight back against Hamas terrorists."
Two cargo flights loaded with 85 pallets of donated supplies are on their way to Israel.

Florida stands with the people of Israel, and we will continue to help in any way we can as they fight back against Hamas terrorists. pic.twitter.com/NcF7AxWgXI

— Ron DeSantis (@GovRonDeSantis) October 17, 2023
The supplies are being sent out shortly after DeSantis welcomed home the Americans that he rescued from the Middle East.
In a statement, he said, "Over 260 people that wanted to get back to the United States and couldn't do it … so we stepped up and led. We're happy to be able to deliver this," taking a shot at Joe Biden's lack of help or leadership.
Many candidates in the presidential race are worried this will boost DeSantis's poll number even more and take away their chances at a nomination.
It certainly appears that Americans and voters are happy with DeSantis and he newest moves to help out in the Middle East.
Stay tuned to Prudent Politics.