Biden administration makes yet another boneheaded decision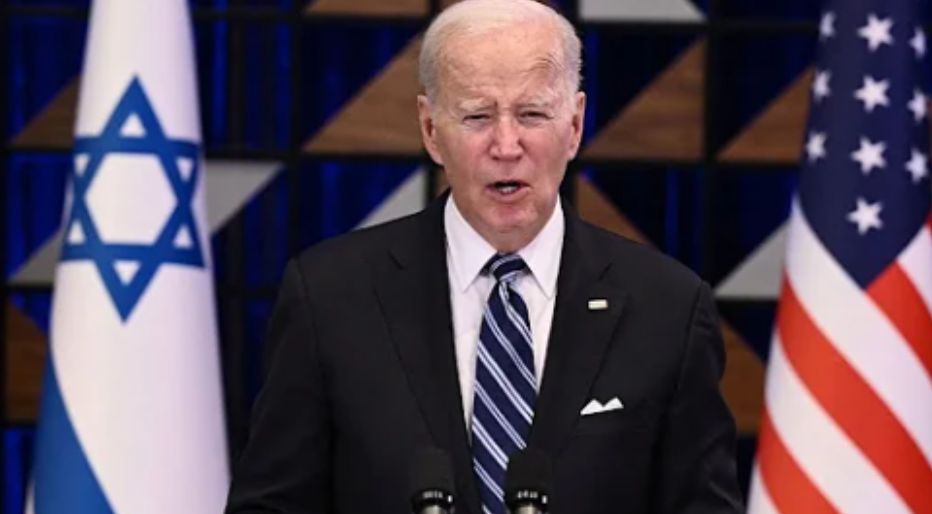 The Biden admin has made a number of terrible mistakes in the past. They have even sent money to terrorists.
But now the Biden administration has made yet another boneheaded decision.
On Wednesday, Joe Biden announced another massive package of aid for a foreign country, but you will never guess which country.
With the conflict in the Middle East going on even longer between Israel and Gaza, many people all over the world have been watching intently to see what the US would do.
Israel is one of the US's strongest allies, so the expectation was that Joe Biden would send aid to Israel.
But instead, on Wednesday Joe Biden announced that the US would be sending $100 million to Hamas-ruled Gaza.
"Today I am also announcing $100 million in new US funding for humanitarian assistance in both Gaza and the West Bank," announced Biden.
"This money will support more than one million displaced in the conflict affecting Palestinians including emergency needs in Gaza," he continued.
Biden to send $100 million in humanitarian assistance for Gaza and West Bank pic.twitter.com/vvJvmQHcvB

— The Post Millennial (@TPostMillennial) October 18, 2023
The announcement comes just weeks after Joe Biden sent $4 billion to Iran for a hostage exchange, and many hoped Biden had learned his lesson.
However, it is apparent that he has not and that his foreign policies are even worse than people had originally assumed.
Biden attempted to appease people by saying, "If Hamas diverts or steals the assistance, they will have demonstrated once again that they have no concern for the welfare of the Palestinian people and it will end."
But, I do not think it is a matter of "if Hamas" diverts the aid but rather a matter of when.
The news comes after the United Nations Relief and Works Agency for Palestinian Refugees in the Near East (UNRWA) claimed (in a since-deleted post) that they had received reports of people claiming to be Hamas loading the supplies onto trucks.
The post claims, "UNRWA fuel and other types of material are kept for strictly humanitarian purposes — any other use is strongly condemned."
However, even though the UNRWA has since backtracked those statements, officials from the UN and Israel say the reports are true and that Hamas is taking and using the supplies.
UNRWA deleted this tweet thread, but UN sources and Israeli officials tell me the incident did happen pic.twitter.com/U130PAWZWp

— Barak Ravid (@BarakRavid) October 16, 2023
The Times of Israel claims that Hamas had stolen 24,000 liters of fuel as well as medical supplies from UNRWA.
Joe Biden's foreign aid policies are harming Americans as we send over hundreds of millions and even billions in tax payer dollars to foreign countries, but Joe Biden's decisions on who to send the aid to are extremely questionable.
America and the world need a strong US president with a strong foreign policy.
Stay tuned to Prudent Politics.