Biden gets slapped with an ultimatum he can't afford to ignore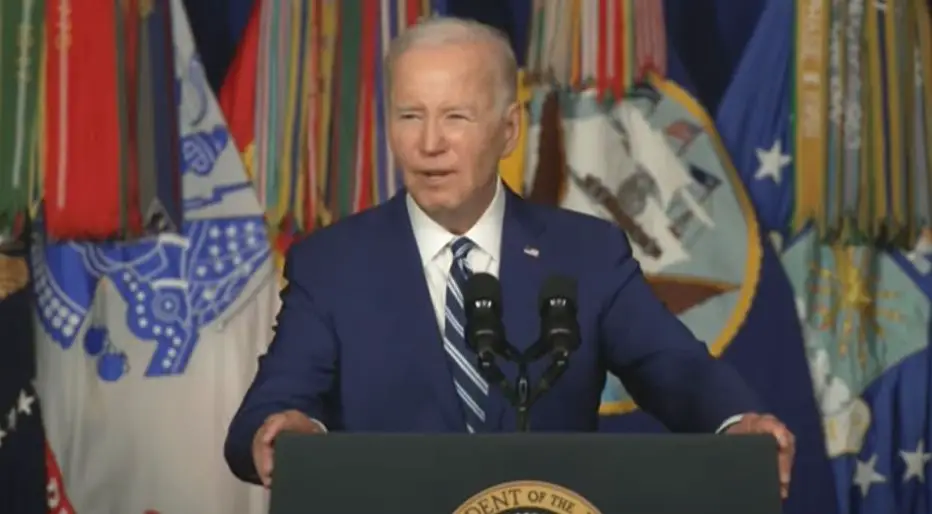 President Biden is in no position to be making demands anymore. He's been cornered and has a huge decision to make.
Because Biden got slapped with an ultimatum that he simply can't afford to ignore.
On Wednesday, Rep. James Comer, R-Ky., who is at the forefront of the congressional investigation into allegations of corruption involving President Joe Biden and his relatives, asked media outlet Newsmax why the White House isn't being more forthcoming with requests for information if they truly believe the president has done nothing wrong.
Comer, the chair of the House Committee on Oversight and Accountability, released a letter claiming that the Biden family and their business connections received over $20 million in payments from foreign sources.
The White House Counsel's Office spokesman, Ian Sams, said the information contained "years-old 'news,' innuendo, and misdirection," and that it had no bearing on the president.
"If the president has done nothing wrong, then they should allow us to see their personal bank records," Comer said on "Rob Schmitt Tonight."
To highlight Comer, "If there's nothing to hide, then they should be transparent with us, with their financial records, and stop obstructing and intimidating our witnesses and blocking us from more bank records."
Sams' assertion that House Republicans had shown no evidence linking any monetary gifts to the president left Comer bewildered.
Sams made this claim despite the fact that the FBI FD-1023 memorandum from a reliable confidential source revealed that while Biden was vice president, he and his son, Hunter Biden, who was a board member at Ukrainian energy corp Burisma Holdings Ltd., were paid $5 million each for political protection.
Comer alleged that Hunter Biden had acquired his fortune through the sale of access to Vice President Joe Biden. "We just had the president's son's business partner and best friend Devon Archer testify that Hunter Biden made his millions of dollars selling access to Joe Biden,"
"That Joe Biden was the brand. Archer admitted that they didn't do anything like a normal business. … What they did was sell access to the federal government. They peddled Joe Biden's butt to our adversaries around the world and took millions and millions of dollars.
House Republican James Comer also shared with Fox News recently that he believes that the whole Biden family is going to have to appear before Congress and in court.
In speaking with Fox News, Comer said that they were "going to subpoena" the whole Biden family to get them to testify before the U.S. House.
"This is always going to end with the Bidens coming in front of the committee. We are going to subpoena the family," Comer said.
He's said that the Biden family is guilty of corruption "at the highest levels of our federal government."
It's clear Joe Biden knew about his son's business dealings, lied to the American people, & allowed himself to be "the brand" sold to enrich the Bidens while he was VP of the United States.

This is public corruption at the highest levels of our federal government. @SeanHannity pic.twitter.com/WHudSXDH9e

— Rep. James Comer (@RepJamesComer) August 10, 2023
If proven true, these accusations are worthy of impeachment articles being brought against President Biden and maybe even some of those in his administration involved in coverups.
Don't forget that the whole administration has been fighting this investigation by Comer tooth and nail, claiming that Biden had nothing to do with Hunter Biden's business dealings.
But if turns out to be untrue, then you can expect Congress to be very busy drafting up impeachment articles.
Stay tuned to Prudent Politics.