Biden just spat in Americans' faces with one despicable move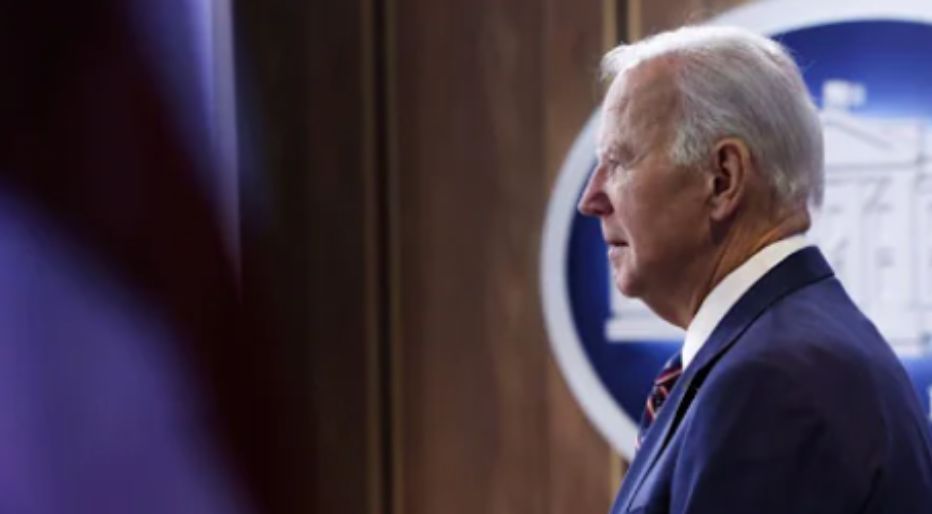 Joe Biden and his administration do not care about past traditions. In fact, they do not care about anything other than what they want.
Now, Biden just spat in Americans' faces with one despicable move.
President Biden has announced that he will be breaking 100 years of tradition in order to prove a point.
He said he would be filing to place his name on New Hampshire's Democratic presidential primary ballot.
Biden's campaign announced on Tuesday that the president will be passing on the filing as a way to punish "candidates who compete in unsanctioned primaries."
Biden's campaign manager said, "While the president wishes to participate in the Primary, he is obligated as a Democratic candidate for President to comply with the Delegate Selection Rules for the 2024 Democratic National Convention promulgated by the Democratic National Committee."
He continued, "In accordance with this guidance, Biden for President will refrain from submitting a Declaration of Candidacy for the Primary ahead of Friday's candidate filing deadline for the Primary."
Traditionally, New Hampshire has hosted the first presidential primary vote for a century and Iowa held the first caucasus for Republicans and Democrats.
However, Democrats have been continuously pushing back against this order for years since they feel the states do not represent the party.
Republicans have avoided making any major changes in their schedule even as Democrats are majorly shaking things up.
The president and his supporters have claimed that the plan will "empower minority voters" on whom many Democrat candidates have relied on for support… sometimes going as far as using them or lying to them though.
However, New Hampshire actually has a law in place mandating that they actually hold the first presidential primary a week before any other.
Because of new DNC regulations, New Hampshire has to toss aside their century-old law and add early voting options in order to comply.
New Hampshire has been pushing back as it is currently controlled by a Republican governor and both houses of the state legislature.
Fox News reports that "top Democrats in the Granite State are expected to lead a write-in campaign for Biden in the primary."
However, some say that Biden's decision to not appear on the ballot could lead to a protest vote.
Biden has been facing failing support even among Democrats, and his approval numbers have just reached yet another all-time low.
Democrats still are trying to brainwash the public into believing that Biden has a chance to win the re-election and that his support is at an all-time high.
One Twitter user said, "The reality is that Joe Biden will win the NH FITN Primary in January, win renomination in Chicago, and will be re-elected next November. NH voters know and trust Joe Biden that's why he is leading Trump in NH by double digits."
However, Americans know the truth, and we know that if we want freedoms and a good economy, Biden is not the option.
Stay tuned to Prudent Politics.