Biden's terrifying test results are in and they're worse than you think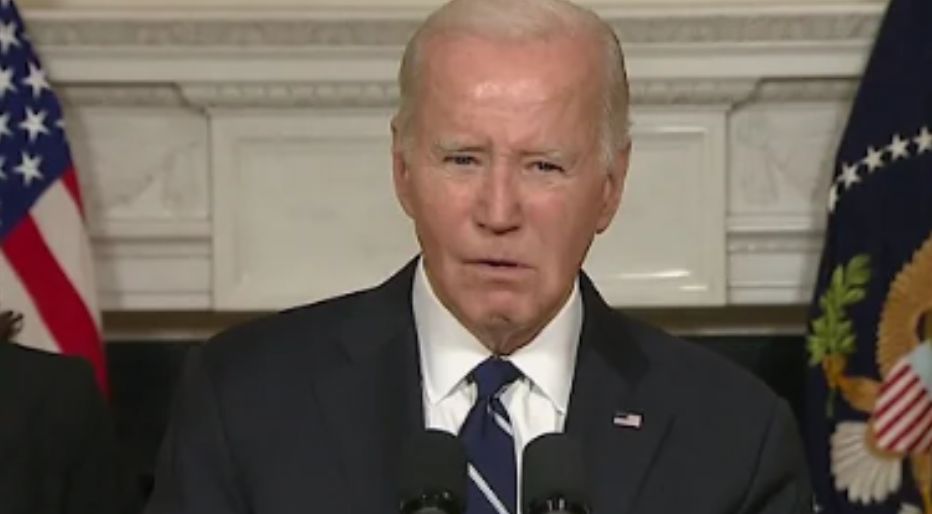 President Biden's ability to lead has been in question for years. But now there's no room for doubt.
But Biden's terrifying test results are in and they're worse than you think.
A recent poll has shown just how bad Americans believe the Biden border crisis really is.
While Joe Biden and many on the left want to act like there is no problem or crisis, American voters have made their voice heard and they believe there is.
According to a recent Reuters/Ipsos poll, the majority of Americans (54%) think that the current immigration influx under Joe Biden is making life harder for everyone.
The recent poll is a major jump from July when Reuters reported that "Some 48% of respondents said they agreed with a statement that immigration is making life harder for native-born Americans, compared with 37% who disagreed and the rest who were not sure."
Rob Law, the director of the Center For Homeland Security & Immigration at the America First Policy Institute said that the shift from July til now has been stunning.
He said, "The poll reflects the reality that everyday Americans face, which is downward pressure on their wages from mass immigration, both legal and illegal. Americans are pointing the finger and place the blame squarely where it belongs, which are the open borders and mass migration policies orchestrated by the Biden administration."
This poll highlights the real opinions of the people… no matter what the media and the liberals try to say.
The poll paints a very dire picture for Joe Biden as he is running for President again in 2024.
Biden's support is failing across the board, and voters are blaming him (rightfully) for more and more issues.
Law highlighted this fact too and said, "If the Republican nominee hammers home those issues — not just the need for border security — but the pocketbook negative impact on American workers, there's an opportunity to welcome more voters for into the [GOP] camp."
Republicans know that Joe Biden is losing support, and they are using that against him to campaign.
Republican nominees are presenting solutions to numerous problems that Joe Biden has created in order to win over the average American.
It is not a hard task since so many Americans blame Joe Biden for so many of the issues facing us today: inflation, immigration, skyrocketing prices, regulations on air conditioning instead of helping America, etc.
Joe Biden is an utter failure and his time as president is swiftly and thankfully coming to an end.
The American people have had enough of his radical policies and his destructive methods, and polls are showing it.
Democrats leaders across the nation are starting to worry more and more as more Democratic voters have shifted their opinions and have started to blame Democrat politicians for so many of the issues they are facing.
In places like Illinois, New York, and Massachusetts, voters are making their voices heard and Democrats don't like it.
The American people are taking back the power from these corrupt officials, and in 2024 Americans will win… not Democrats.
Stay tuned to Prudent Politics.