Donald Trump is furious after Kayleigh McEnany's massive betrayal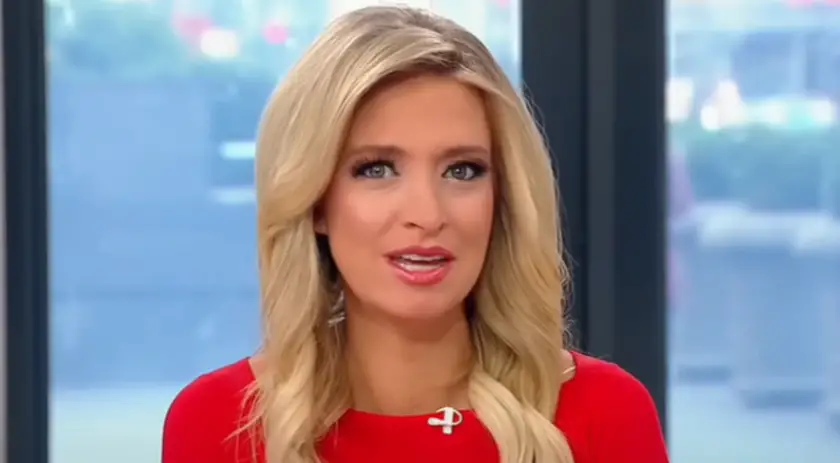 Kayleigh McEnany made a name for herself as President Donald Trump's Press Secretary. And now McEnany is a major Fox News host.
But Donald Trump is furious after Kayleigh McEnany's massive betrayal.
Former President Donald Trump had a bad Election Night, as the U.S. Senate candidates he endorsed, as well as Congressional and Gubernatorial candidates, missed expectations in important contests around the country.
Dr. Mehmet Oz and Don Bolduc, both Trump-backed Republican Senate hopefuls, lost winnable elections in Pennsylvania and New Hampshire, respectively.
And, because neither candidate received at least 50% of the vote, Herschel Walker is now in a runoff against incumbent Senator Raphael Warnock (D-GA) in Georgia.
The runoff election is scheduled for the first week of December.
However, Trump previously stated that he would make a "major announcement" regarding his future on November 15, which many believe will be the start of a presidential campaign in 2024.
Former Trump Press Secretary turned Fox News host Kayleigh McEnany stated on Outnumbered the day after the election that the former President should hold off on announcing his candidacy before the Georgia runoff.
According to McEnany, with Senate power still up in the air, Republicans should focus all of their efforts on winning the runoff, and avoid anything that can distract them.
"I know there's a temptation to talk about 2024," McEnany began. "No, no, no. 2022 is not over. Every [bit of] Republican energy needs to go to grinding the Biden agenda to a halt."
McEnany feels Trump should delay his announcement until after the December 6 runoff election, but he will most certainly make his own decision.
"I think he needs to put it on pause, absolutely," McEnany stated. "He will make his own decision."
Republicans are haunted by the 2020 Georgia Senate runoff.
Following Election Day 2020, conventional wisdom predicted that Republican Kelly Loeffler would defeat Warnock in the runoff, giving Republicans a Senate majority.
Despite the instability that followed Trump's defeat, Senator Warnock and fellow Senator Jon Ossoff (D-GA) won the January 2021 runoff, giving Democrats control.
If Republicans win in either the Nevada or Arizona Senate races, where votes are still being tabulated for some reason, control of the United States Senate will very certainly come down to a Georgia runoff once again.
On Election Day, both the Republican establishment and Donald Trump face-planted, turning what should have been a "Red Wave" into a "Red Fizzle" and jeopardizing Republicans' hopes of securing a Senate majority.
And, now that the Republicans have been given a second shot to recapture the Senate majority, conservatives want to make sure that all Republicans keep their eyes on the prize.
Stay tuned to Prudent Politics.