FBI Director's warning exposes Joe Biden and his shocking plans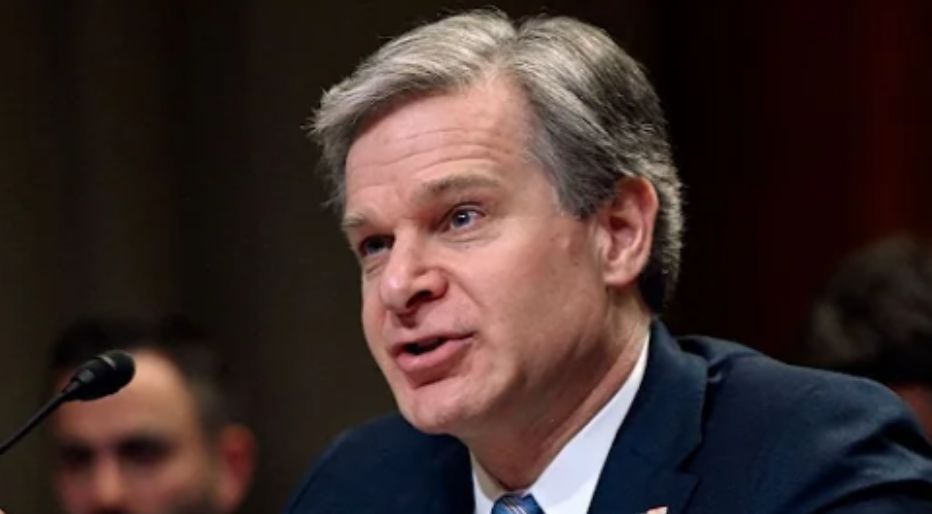 Joe Biden has been up to something behind the scenes. And now it's been put out there for the whole world to see.
And now the FBI Director's newest warning has exposed Joe Biden and his shocking plans.
The border security issue has been on the top of people's minds for months now, and Joe Biden has still refused to do anything about the crisis that is crippling so much of America.
Now, top figures are warning of potential attacks on American soil because of Joe Biden's security issue.
On Tuesday during a Senate Homeland Security and Governmental Affairs Committee hearing, FBI Director Christopher Wray warned that "the gaps in our intelligence are real."
He said that the possibility of a foreign terrorist attack on American soil was a very real threat and a very real possibility.
He even warned that Hamas might be looking to "conduct attacks here on our own soil."
FBI Director Chris Wray says there is a possibility that Hamas terrorists may "conduct attacks here on our own soil."

— The Post Millennial (@TPostMillennial) October 31, 2023
He warned the American people saying, "We have kept our sights on Hamas and have multiple ongoing investigations into individuals affiliated with that foreign terrorist organization."
Wray stated that the FBI and other agencies were good with the "known" but rather it was the "unknown" that had them concerned.
He stated that "the gaps in our intelligence are real and it's something that we have concerns about."
The news comes during a heightened sense of panic across the world as the conflict in the Middle East continues to ramp up.
It also comes during a time where the US border security is about the worst it has ever been and border patrol has sent out their own warnings regarding terror cells seeking to infiltrate the US.
In the 2023 fiscal year, border security saw 172 people on the terror watch list attempt to cross into the United States through either the Southern or Northern borders.
McCarthy said, "What's the chaos right now? A wide open southern border. I'm concerned about a [terrorist] cell sitting inside America today."
Senator Josh Hawley also expressed concern and demanded answers regarding the "uptick in potential terrorist-linked illegal aliens" in a letter to Department of Homeland Security Secretary Alejandro Mayorkas.
Peter Doocy asked if it was "possible that somebody who wants to commit a terrorist attack, during a time of elevated threat, crossed the southern border into the United States already?"
To which NSC Coordinator for Strategic Communications John Kirby said, "I couldn't possibly answer that question."
Peter Doocy: "Has the White House considered the possibility that a terrorist could be in the country right now after crossing the southern border?"

John Kirby: "We are always concerned about the potential presence on US soil of terrorists coming from overseas."

— The Post Millennial (@TPostMillennial) October 31, 2023
That is the terrifying reality in the world today.
Democrats under Joe Biden's leadership have put the nation in a situation where it is wide open to an attack, and the opportunity is there for anyone to take advantage of.
Americans demand accountability for these politicians who have compromised the security of the nation and the safety of its people.
Stay tuned to Prudent Politics for updates on this story and others.