Hunter Biden's life is over after being smacked with these new criminal charges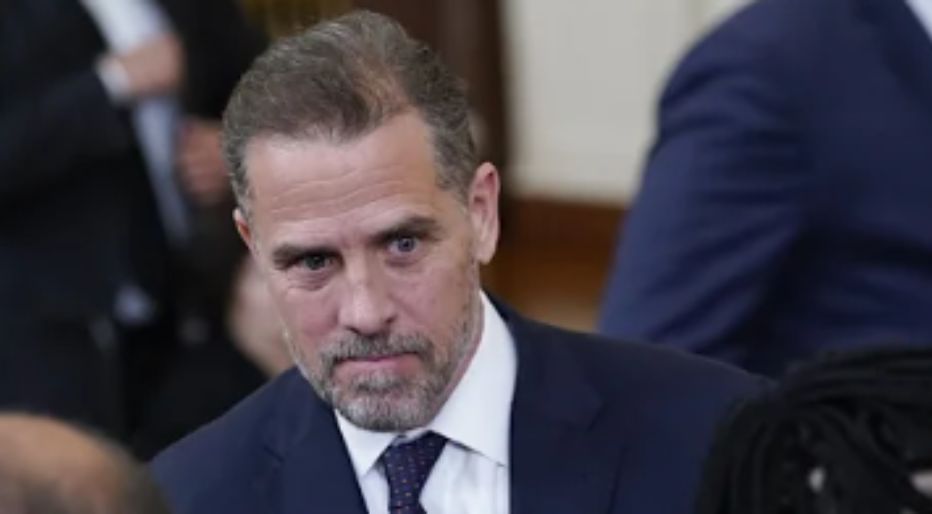 The Biden family is running a million miles an hour to try and save face and help Hunter out of trouble. But it seems his legal worries are only just beginning.
And now Hunter Biden's life is over after being smacked with these new criminal charges.
Special counsel David Weiss has charged Hunter Biden with three firearm offenses, but he says more might be to come.
Weiss did not charge Hunter with any tax or FARA violations, however, new reports show that Hunter "may soon" face charges in California with tax crimes.
The Washington Post reported that "Special counsel David Weiss may soon file a new indictment against Hunter Biden in another federal court – potentially in California – over alleged tax crimes that the agents say they found in reviewing his finances from 2014 to 2019."
The gun charges are certainly not going to be the last of the legal troubles that Hunter Biden faces.
The corruption allegations are still making news all over the world as the news has broken that Hunter and his family accepted bribe money from foreign countries.
Not only did Hunter accept bribe money, but he also failed to pay taxes on the income he received from Bursima.
In August, Hunter Biden's business partner, Devon Archer, testified regarding how Hunter got his money and how he evaded taxes on the money he received.
Archer testified that money Hunter Received from Burisma was then sent to a Chinese investment fund and "loaned" to Hunter.
Funnily enough, Hunter's lawyer owns a 10% stake in the very same Chinese-backed financial institution; and so does Devon Archer's wife, Krista Archer.
According to a recent CNN survey, 61% of Americans believe Joe Biden was involved in his family's business dealings and only 38% believe he was not involved.
The entire Biden family is surrounded with corruption and crime, and they are not fit to hold any political office or lead in any capacity at all.
The same Radical Leftists that are demanding Trump be locked behind bars are crying and screaming that the Republicans are weaponizing the justice system.
The extreme Democrats are forcing Americans to choose a side instead of just hoping that justice be brought to bear against criminals like Hunter Biden.
Many Americans were extremely disappointed when it seemed Hunter was only lightly charged, however, this recent news gives many hope that Hunter will be brought truly to justice.
The Biden family is a disgrace and the fact that Joe and Hunter are the current face of America is shameful and disappointing, to say the least.
Americans deserve better than criminals, and it is time to do something about it.
Just as the Radical Left is calling for Trump to be locked up, so do we call for justice to be brought to bear against the entire corrupt Biden family.
Hunter needs all of his crimes to be brought out to light for the whole public to see.
Stay tuned to Prudent Politics as we bring you updates on this breaking news.