Jill Biden just made this SHOCKING 2024 decision that no one saw coming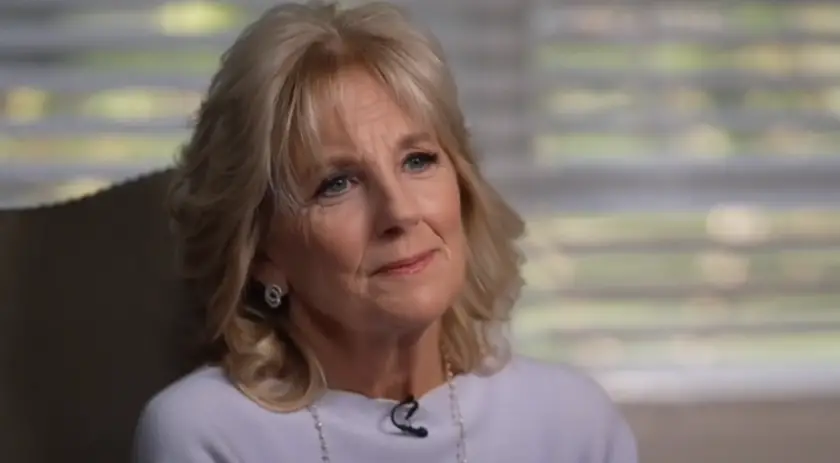 According to all accounts, Jill Biden, not Joe Biden, will have the last say on a 2024 campaign. Despite Biden's claims that he intends to run for re-election, no decision has been made.
And Jill Biden just made this SHOCKING 2024 decision that no one saw coming.
Since 2021, Joe Biden has stated publicly and privately that he intends to run for re-election.
But Biden had to keep that posture.
Biden's Presidency would end the second he indicated any uncertainty about seeking for re-election let alone announce that he would not pursue a second term.
The reality, though, is that Biden, who will age 82 in 2024, is already visibly senile.
Jill Biden is protective of her husband's image and was reportedly opposed to a 2024 run for fear of embarrassing Joe as his cognitive deterioration deteriorated in broad public view.
According to CNN:
"[Jill Biden] is the one more aware of how the last few years have affected Joe [Biden,]" a source said. "We, collectively, as a country, all know the age issue, sure. But she's the one who is consistently able to analyze it." Another source said: "She's the one who thinks about every possible scenario that could play out for her family."
However, after the Democrats performed better than expected in the midterm elections, Jill Biden reconsidered her choice.
Jill Biden has now stated her support for Joe's re-election bid.
According to CNN:
The first lady was still mostly skeptical as of early fall – "not a proponent," as one person familiar with her thinking told CNN.

But in the month following the November midterm elections, in which Democrats defied the destiny of most parties of first-term presidents, friends sensed a change.

Jill Biden is now "all in" on the idea, according to a person who works with the East Wing.
In a post-election press conference, Joe Biden told reporters that he would make his final decision on 2024 after the Christmas holidays.
"I think everybody wants me to run, but we're going to have discussions about it. I hope Jill and I get a little time to actually sneak away for a week around between Christmas and Thanksgiving. And my guess is it would be early next year we make that judgment," Biden stated.
And now it appears that Joe Biden 2024 is a go.