Ron DeSantis sent Democrats spiraling after asking this one question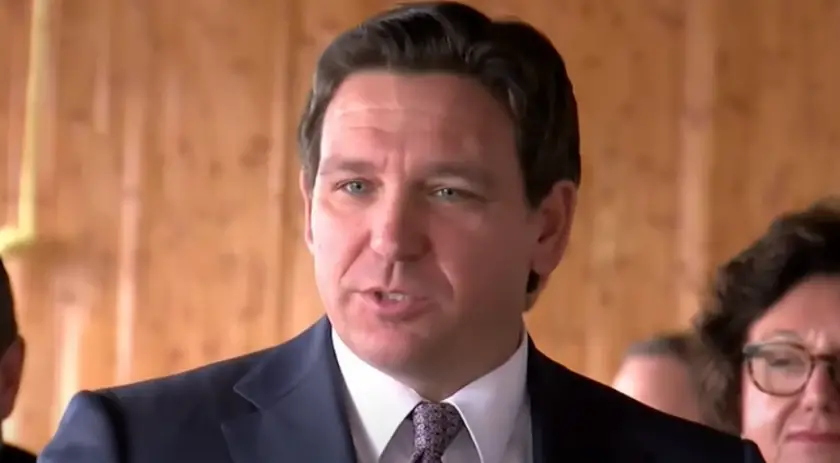 Florida Governor Ron DeSantis is preparing for a huge year in 2023. One press appearance offered a glimpse into his future.
And Ron DeSantis sent Democrats spiraling after asking this one question.
Florida was one of the few bright spots for Republicans during the otherwise disastrous Midterm elections.
Florida Governor Ron DeSantis defeated his Democratic opponent by 19 points, securing the largest victory by a Republican gubernatorial candidate in state history.
The Florida GOP was also able to ride the Governor's coattails statewide, gaining seats in both the state House and state Senate to earn large majorities in both, and leaving Democrats impotent to resist DeSantis' Freedom First program.
With strong Republican majorities on his side, Governor DeSantis is primed to tally up more triumphs for freedom in Florida during the next legislative session.
Sunshine State gun rights enthusiasts have been fighting for years to pass constitutional carry legislation.
Constitutional carry, or permitless carry, would allow Florida gun owners to use their Second Amendment right to carry a concealed weapon without a government permission slip in the form of a concealed carry permit.
Even though the Republican Party has controlled the Florida state legislature and the Governor's office for many years, RINOs have worked to defeat the bill in recent legislative sessions.
When asked early this year about constitutional carry in Florida, Governor DeSantis indicated that if legislators "put it on my desk," he'll sign it.
Now, DeSantis is ready to score a significant legislative triumph for gun owners next year.
DeSantis was asked about enacting constitutional carry next year with a massive Republican majority in the state legislature during a press conference with incoming Republican House Speaker Paul Renner.
"I'll let Paul answer that," DeSantis said. "I'm ready, so are you guys gonna do it?"
"Yes," Renner answered with a smile.
Governor DeSantis restated his support for constitutional carry the following year at another press conference.
"I've never been asked that before," DeSantis joked. "Basically, this was something that I've always supported. The last two years it wasn't a priority for legislative leadership."
During the last legislative session, the outgoing Speaker of the House obstructed the constitutional carry.
"[Incoming Speaker Paul Renner] pledged publicly that's moving forward and it'll be something that will be done in the regular session," DeSantis added. "We'll get that done."
Florida would become the 26th state to enact constitutional carry, ensuring that the majority of states have the law.
With the passage of constitutional carry, Ron DeSantis is on the approach of delivering a big victory for gun owners and freedom next year.
Stay tuned to Prudent Politics.