Joe Biden has nowhere to hide after he was thrown this Hunter Biden curveball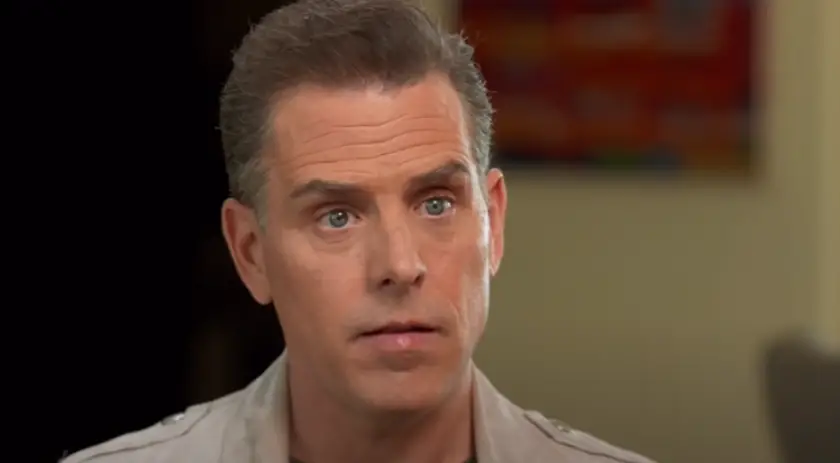 Hunter Biden is becoming a tremendous headache for his father. The walls may be closing in on the Biden family.
And Joe Biden has nowhere to hide after he was thrown this Hunter Biden curveball.
Hunter Biden's issues continue to mount, with no end in sight.
However, according to a shocking story from The Daily Mail, the Biden family is now experiencing another huge issue.
An unidentified former business associate approached Senate Republicans with new charges that President Joe Biden was intimately involved in Hunter's shady foreign business dealings.
For the time being, the whistleblower is remaining anonymous for fear of retaliation for exposing the Biden criminal family's secrets.
Hunter Biden, then-Vice President Joe Biden, Hunter's business associate Jeff Cooper, the late Senator Harry Reid (D-NV), and Reid's son Key all participated in a conference call in 2012, according to the whistleblower.
The group addressed a new Latin American gambling website being launched by Hunter Biden, Key Reid, and Jeff Cooper during the conversation.
According to the whistleblower, Joe Biden discussed details of the business enterprise and looked to be a "silent partner" during the discussion.
"He wasn't passive, he was talking about it. If I had to describe him, he was like a member of the Board of Directors," the whistleblower said.
Joe Biden has frequently denied discussing business matters with Hunter.
During the discussion, Joe allegedly inquired about the gambling venture's revenue estimates, the timeline for the website's completion, and the process for obtaining a gaming license from the Peruvian government.
"One of the things [Joe] centered on a lot was when the company would become profitable," the whistleblower said. "Joe, in particular, was centered on the returns that would be expected in the family coffers."
"With the direct observations I had, it's obvious Joe was participating in the business," the whistleblower added.
Jeff Cooper appeared to have used political contacts to obtain the gambling license from the Peruvian government.
"Jeff Cooper was talking about the fact that his team had made contact at the highest levels of the Peruvian government and they believed they had secured the rights that they needed for a gambling license in Peru," the whistleblower explained.
The Daily Mail independently confirmed that the whistleblower was associated with Jeff Cooper's business ventures, including at the time of the claimed call in 2012.
The whistleblower produced documents, emails, and images to demonstrate his ties to Hunter and Jeff Cooper's company.
Emails from Hunter's infamous "laptop from hell" revealed that Cooper and Key Reid discussed rolling out the gambling site throughout Latin America with the President's son.
The Biden crime family will face yet another huge problem as a result of the whistleblower's allegations against Hunter.
Stay tuned to Prudent Politics.