Police made this surprising arrest after viewing a shocking video of Ted Cruz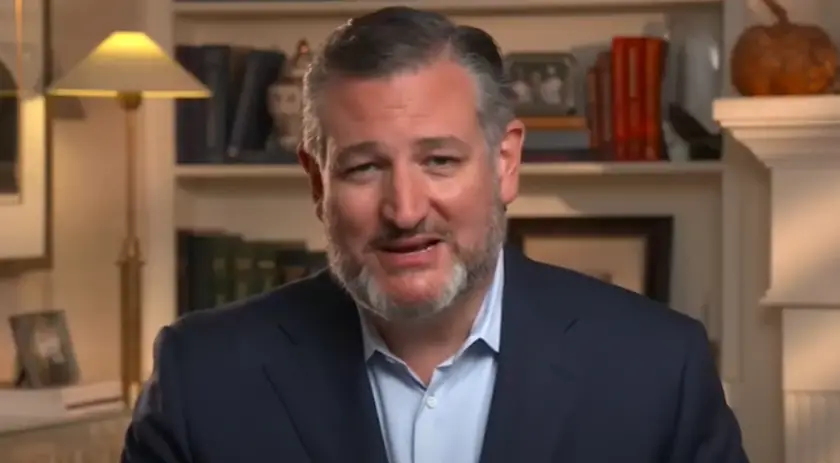 Ted Cruz was the subject of a criminal inquiry. The proof was overwhelming.
And police made this surprising arrest after viewing a shocking video of Ted Cruz.
Senator Ted Cruz of Texas is a huge Houston Astros fan.
Senator Cruz attended several playoff games during the Astros' quest to their second World Series title in five years.
Cruz is a big Astros fan, so the organization invited him to ride in their celebratory parade after their World Series triumph over the Philadelphia Phillies.
During the march, another terrifying incident of violence against a politician occurred when a member of the audience threw a full beer at Cruz and struck him in the upper torso.
"HPD made one arrest during today's victory parade. A male, 33, threw a beer can at U.S. Senator Ted Cruz as the Senator was on a float in the 2400 block of Smith St. The beer can struck the Senator in the chest/neck area. The Senator did not require medical attention," a tweet from the Houston Police Department read.
Cruz later thanked Houston Police and Capitol Police for making an arrest fast and criticized the perpetrator for having a poor throwing arm.
"As always I'm thankful for the Houston Police and Capitol Police for their quick action. I'm also thankful that the clown who threw his White Claw had a noodle for an arm," Cruz posted on social media.
Joseph Halm Arcidiacono, 33, was arrested for allegedly tossing the beer can at Cruz.
"I know, I'm an idiot. "I'm sorry," Arcidiacono allegedly stated when he was arrested.
Later, Arcidiacono's lawyer claimed that he meant no damage and was merely trying to throw a beer can to someone in the parade so they could gulp it while riding on one of the floats.
"The night before the parade, Joey texted a friend, 'My dream would be to throw one of the players a beer. Doubt it would happen haha but that would be epic," one of Arcidiacono's text messages from the night before the parade supposedly read.
"This was stupid, good fun. This ended up as not fun," a statement from Arcidiacono's lawyer read. "Joey apologizes for how his actions alarmed Senator Cruz, his family, and his security detail and put a damper on an otherwise beautiful celebration for millions of Houstonians. With this fuller context, we ask for grace and hope Senator Cruz declines to maintain charges."
This episode happened just days before the midterm elections, when Joe Biden erroneously asserted that Trump supporters were a domestic terrorist threat responsible for political violence in America.
Biden was unconcerned about someone tossing a beer can at Cruz, just as he was unconcerned about one of his followers attempting to assassinate Supreme Court Justice Brett Kavanaugh.
Biden's actions demonstrate that his warnings about political violence were partisan nonsense.
Stay tuned to Prudent Politics.