Joe Biden just had the rug pulled out from under him by this military order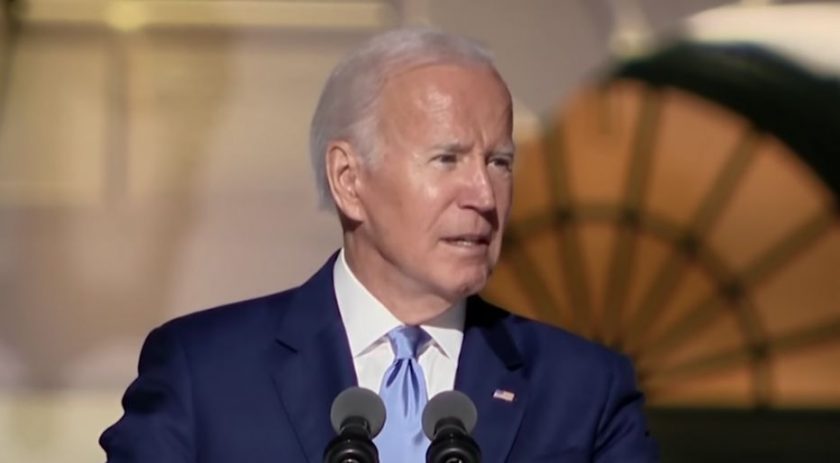 Joe Biden refuses to lift a finger on the southern border crisis. But now a decision has been made for him.
Because now Joe Biden's had the rug pulled out from under him by this military order.
Across the country, Republican Governors have grown sick and tired of Joe Biden's failure to address the very real problems at the southern border.
Millions of illegal immigrants are pouring over the border, and crimes and drugs have devastated the southern cities in states like Texas and Arizona.
Florida Governor Ron DeSantis announced weeks ago that Florida would be sending National Guard troops to Texas to help contain the southern border crisis as best they can.
Mississippi Governor Tate Reeves followed suit with the same action as well.
Now, the National Guard is getting another order, this time from the Governor of Tennessee, Bill Lee.
Bill Lee has announced that Tennessee will be sending 100 of its National Guard troops to Texas to help them address the spiraling southern border crisis.
Bill Lee said that since the federal government refuses to address the issue, he is authorizing the troops to Texas to provide the "critical support".
"America continues to face an unprecedented border crisis that threatens our nation's security and the safety of Tennesseans," Lee said in an official statement.
"The federal government owes Americans a plan to secure our country, and in the meantime, states continue to answer this important call to service. I am again authorizing the Tennessee National Guard to help secure the Southern border, and I commend these troops for providing critical support," he continued.
Governor Bill Lee's team says that the National Guard members will be helping with border patrol, patrolling roads, as well as assisting with local operations.
Tennessee's Adjutant General says that the troops are "capable" and will "continue" to respond to the "call for aid".
Lee previously sent around fifty troops to the Texas southern border back in December of 2021.
This doubling of that aid indicates just how serious the southern border crisis is getting.
The Biden administration is saying that since Title 42 has ended, the southern border has been completely "under control" and "quiet."
But we all know that's a bald-faced lie.
The Americans actually in the southern states like Texas, Arizona, and New Mexico, all know that the issue is getting out of hand.
But it's not like you can expect Washington, D.C. suits to understand a lick of that.
Stay tuned to Prudent Politics.