NYC Mayor Eric Adams was stabbed in the back by this fellow Democrat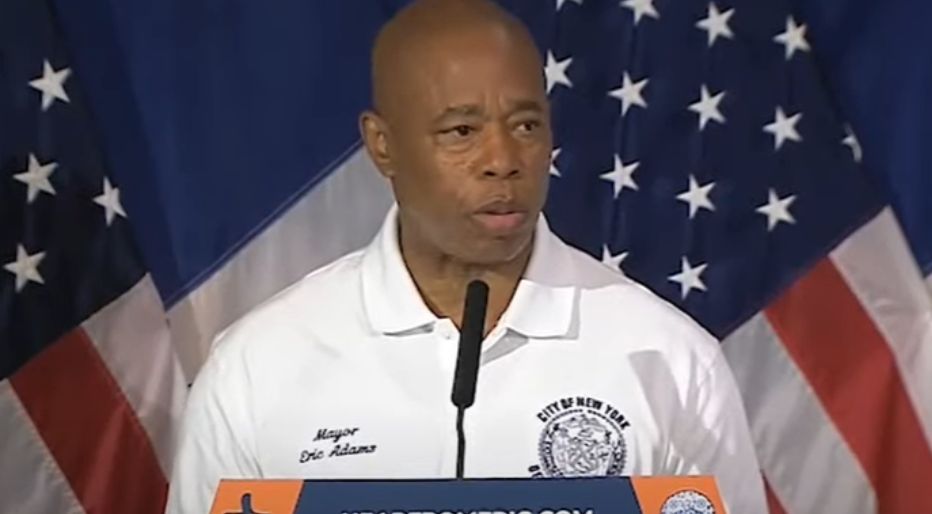 Disagreements among political allies can get ugly at times. But no one expected this.
And NYC Mayor Eric Adams was stabbed in the back by this fellow Democrat.
Illegal immigration has been a major issue in the United States ever since President Biden took office in January of 2021.
And while many Democrat-run cities believe they can house hundreds of thousands of illegal aliens, New York City may have bitten off more than they can chew.
Democrat Mayor of New York City, Eric Adams is fully aware of the crisis his city is under.
"Last week, Adams announced that the influx of immigrants will cost New York City an estimated $12 billion by the summer of 2025 if the current rate of arrivals continues," said the Washington Examiner.
"He urged the Biden administration to call for a state of emergency to manage the crisis at the United States-Mexico border."
But to make matters worse for Mayor Adams, one his supposed-Democrat allies felt as though he did a poor job at handling the city's immigration issue.
According to the Washington Examiner, "Gov. Kathy Hochul (D-NY) criticized New York City officials in a letter Tuesday night, saying the city has 'failed' to accept the state's help or recommendations regarding the immigration crisis there."
The 12-page letter penned by Governor Kathy Hochul's lawyer made it clear that Mayor Adams could have asked for more assistance from the state for the 100,000 illegal aliens but instead refused.
"The State has identified numerous additional State-owned properties and non-State owned sites that are viable options for sheltering migrants, but the City has not accepted these offers," said Faith E. Gay, Hochul's lawyer.
"While Governor Hochul and Acting Commissioner Guinn appreciate Mayor Adams' public acknowledgment of the State's significant role in the crisis response, the City can and should do more to act in a proactive and collaborate manner with the State."
According to Governor Hochul, not only did Adams refuse support at times, but he also failed to provide "necessary information" to the state when the crisis began.
This failed leadership by Mayor Adams has Republicans in the state wondering if the problem will ever be solved.
When lobbying for a state of emergency for upstate New York, State Senator Tom O'Mara (R) wrote that the illegal immigration disaster is due to a "failed response on the state and federal levels."
And federally speaking, President Joe Biden and Vice President Kamala Harris – the infamous "Border Czar" – have been an utter catastrophe.
Even Mayor Adams has realized this in his repeated attempts to ask the Biden Administration to get a handle on illegal immigration coming from the country's southern border.
But with no signs of the issue resolving at a federal level, the Mayor will instead have to figure out how to shelter a flood of illegal aliens as mandated by the state of New York.
And as Adams desperately scrambles to follow the state's mandate, he will have Governor Hochul breathing down his neck.
Stay tuned to Prudent Politics.