RFK Jr. hurls appalling accusation at the Democrat Party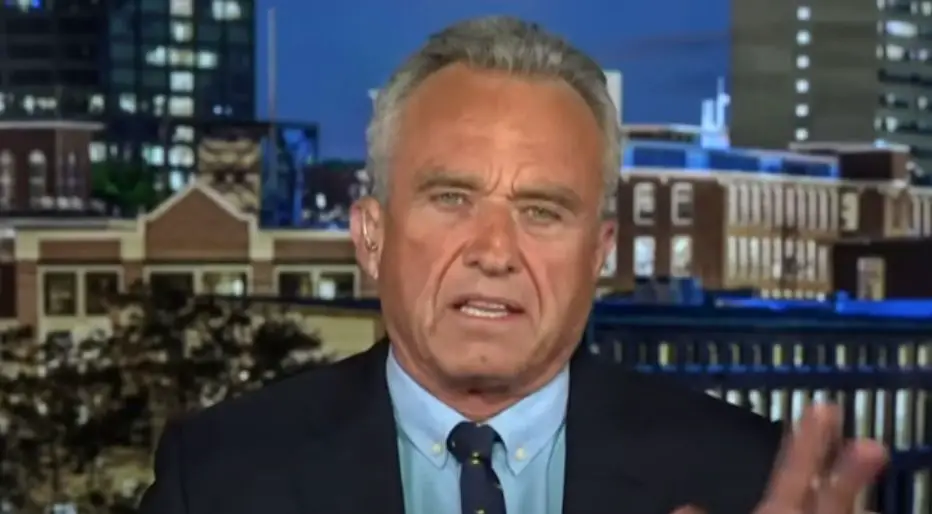 The DNC is most certainly corrupt, and many officials have been saying that for years. Yet now their own members are turning against them.
And RFK Jr. hurled this appalling accusation at the Democrat Party.
Democratic candidate for President, Robert F. Kennedy Jr. has written an open letter in which he has accused the DNC of going "off track."
Kennedy has accused the party of breaking rules by working closely with Joe Biden's re-election campaign.
The Democratic candidate has asked the Chairman and committee members to "lead by example" and to hold a fair and "accessible" primary.
Kennedy wrote that, "in recent years our party leaders have succumbed to the siren of control."
He wrote also that "They have hijacked the party machinery and, in recent years, directed the power of censorship onto their political opponents, raising political victory onto the altar in place of honest Democracy."
These accusations are strong, and they come from within their own party lines… surely the DNC will have to think about these strong words, right?
However, the Democratic party is altogether vehemently opposed to any sort of real democracy going on.
They remain steadfast that they must just fully remove any and all political rivals and force their puppet into the White House.
The DNC has gone against tradition and set up a primary schedule that favors Joe Biden and does not present a fair playing field for any other candidates or challengers.
The convention is having the first primary vote in South Carolina, where Joe Biden did well, instead of in New Hampshire where it traditionally is held; notably, Joe Biden finished fifth in New Hampshire in the 2020 primary.
Kennedy also accused the Democrat party of "limiting ballot access in Iowa" and stripping the power from the people.
Another former Democratic representative claims that "This puts the DNC, once again, in the position of overturning the will of voters across the United States."
It is concerning that not only do Republicans see all of the glaring issues with the DNC, but now its own members are worried about the party.
The supposed "party of the people" is overstepping its power to thwart the people and place their people in control.
Another concern that Kennedy expressed was the unwillingness of the DNC to hold any debates.
They seem to have already picked their candidate and any primary vote will but just a sham for show.
These concerns have many people losing trust in the Democrat party, and voices are joining together in calls for change.
Let's hope that change comes soon, and that America will finally have a leader who cares about the US.
Stay tuned to Prudent Politics.