Shocking House Speaker announcement leaves many blindsided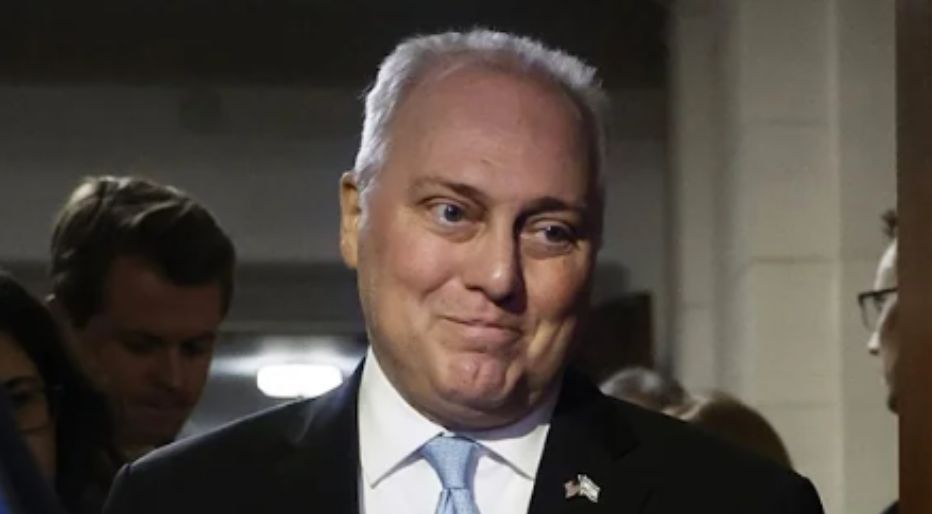 The situation in the House has already been going on long enough. And people are getting desperate for a new speaker.
And now a shocking House Speaker announcement leaves many blindsided.
With the nation facing so much uncertainty, Democrats and Republicans alike are pushing to elect a new Speaker sooner rather than later.
Earlier in the week, Steve Scalise was nominated for the House Speakership in a secret vote.
He was expected to face off against Democrat Hakeem Jeffries in the election on the House floor.
However, as more and more Republicans announced their support for Jim Jordan or other potential candidates, things took a dramatic turn.
Just one day after being nominated, House Majority Leader Steve Scalise dropped out of the race for Speaker.
Scalise told reporters, "It's been quite a journey. And there's still a long way to go. I just shared with my colleagues that I'm withdrawing my name as a candidate for the Speaker designee."
The House is nearing 10 days without an elected Speaker, and many people are wondering where the fractured House will go next.
Scalise added: "This country is counting on us to come back together. This House of Representatives needs a Speaker, and we need to open up the House again. But clearly, not everybody is there. And there's still schisms that have to get resolved."
These "schisms" are prominent in the House, and clearly on public display.
When Jim Jordan lost the nomination in a 113-99 vote, he endorsed Scalise and gave him his support, however many of his followers refused to do the same.
Rep. Dan Meuser stated that countless lawmakers encouraged Jordan to continue to run for the Speakership again after Scalise's announcement.
Meuser said, "There are a number of people encouraging him — I'm one of them."
Jordan said he would wait to make any announcements, but even if he does choose to run again, the opposition to his candidacy is once again mounting rapidly.
Scalise, for his part, declared that he would keep his House Majority position, but would wait to support any other candidate.
Scalise told reporters, "I'm not getting involved right now."
However, Scalise shared his frustrations with fellow Republicans in this scathing remark:
"There's some folks that really need to look in the mirror over the next couple of days and decide: Are we going to get it back on track, or are they going to try to pursue their own agenda? You can't do both," he said.
In the midst of all of this uncertainty with the speakership, the government is rapidly approaching yet another shutdown, Israel (one of the United State's strongest allies) has declared war, and countless other issues are overwhelming the nation.
Scalise wrapped up his statements saying, "You still need to get a Speaker. And I'm going to continue to push as hard as we can to make that happen as quickly as it has to happen. But it wasn't going to happen. It wasn't going to happen today. It wasn't going to happen tomorrow. It needs to happen soon."
Many Representatives declared their surprise at Scalise's decision to step down with House Majority Whip Tom Emmer stating "I did not expect Steve to do that."
Regardless of who the speakership will pass to, it is clear and obvious that America needs a strong leader to step up and lead the nation in such times of uncertainty.
Stay tuned to Prudent Politics for updates on the developing story.