Ted Cruz put the fear of God in Biden's DOJ with one word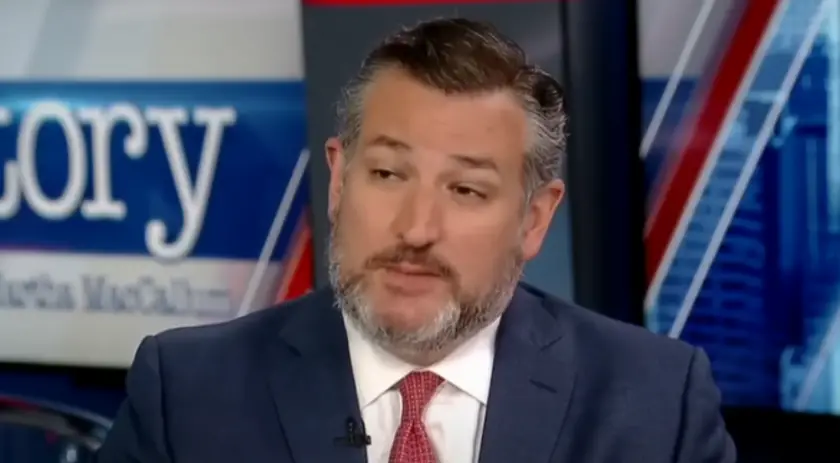 The DOJ and FBI under Joe Biden's watch have been out of control. They've been accused of abusing their power for political ploys.
But Ted Cruz just put the fear of God in Biden's DOJ with one word.
Millions of Americans are concerned that the Department of Justice and the FBI are simply being used as pawns by the Biden administration and the Democrats, especially as of late.
Dozens of pro-lifers have been raided by the FBI or arrested and the FBI even recently admitted to conspiring with social media platforms to suppress the Hunter Biden laptop story.
And who can forget the FBI and DOJ's unconstitutional raid on Donald Trump's Mar-a-Lago home?
There's certainly an argument that a dangerous precedent is being set for the White House, the DOJ, and the FBI right now.
Some high-profile conservative Republicans are starting to speak out about this to call the Biden administration to account for their actions.
One such individual is none other than the U.S. Senator from Texas, Ted Cruz.
Cruz recently appeared on a podcast episode of "Verdict with Ted Cruz" where he criticized the DOJ and Attorney General Merrick Garland in particular for their partisan games.
He really let Garland have it, however, saying he should be "impeached."
"I am furious because Merrick Garland has presided over a Department of Justice that now consists of simply being a partisan weapon to attack the political opponents of Joe Biden and the Democrats," Cruz said on "Verdict with Ted Cruz."
"Merrick Garland should be ashamed. He should resign in disgrace, and if he doesn't, he should be impeached and removed from office."
Cruz made these comments in response to Steve Bannon – the former advisor to Donald Trump – being handed prison time for defying a subpoena from the Jan. 6 committee while Democrats have done the exact same thing and were given no jail time.
The U.S. Senator went on to argue that the House Speaker Nancy Pelosi handpicked RINOs for the Jan. 6 committee who were extremely critical of Trump and the rest of the GOP to make it appear as if it was a "bipartisan" committee.
"She didn't want Republicans that would actually oppose the Democrats' partisan agenda," Cruz said.
"She vetoed the Republican [choices]. That was unprecedented. She doesn't get to do that."
Cruz highlighted that Barack Obama's former Attorney General Eric Holder was literally held in contempt of court for doing the same thing that Bannon did, but never faced any real consequences.
Ted Cruz carries with him a deep understanding of legal precedents and jurisprudence from his time at Princeton and Harvard University, where he studied public policy, law, and economics.
So when he points out that there's a legal double standard, he knows what he's talking about because he's not just any Senator.
Cruz and a number of Republicans have grown tired of these double standards and are making it very clear they intend to hold the Biden administration, the DOJ, and the FBI accountable for their gross partisan games.
Stay tuned to Prudent Politics.