The GOP descended into madness after Donald Trump made this statement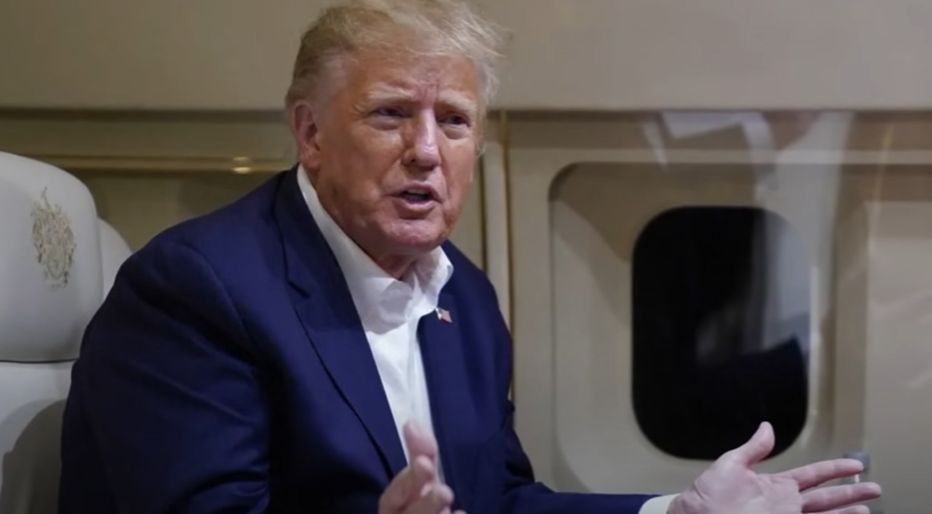 RINOs are fighting for relevance as Trump leads the Republican primary pack. They were never expecting this.
And the GOP descended into madness after Donald Trump made this statement.
This week, the first round of debates will take place for the Republican presidential primary.
But one man stands above the rest, and that's former President Donald Trump.
He is far and away the most popular candidate, but he made an announcement that sent heads rolling.
Former President Donald Trump revealed on Sunday that he will not attend the Republican presidential primary debate in Milwaukee on Wednesday — and intimated that he may also skip the others.
"The public knows who I am & what a successful Presidency I had," Trump announced on Truth Social Sunday. "I WILL THEREFORE NOT BE DOING THE DEBATES!"
It's unclear whether the former president intends to skip every debate during the campaign.
In order to participate in the debates, the Republican National Committee has required each candidate to sign a promise to support the eventual nominee.
Trump has declined to sign the pledge.
For weeks, Trump has hinted that he will miss the debates, with reports over the weekend claiming that he has decided to meet with former Fox News host Tucker Carlson instead of participating in Wednesday's debate in Milwaukee.
According to The New York Times, that interview has already been taped and will run online at the same time as the debate.
Recent polls compiled by RealClearPolitics show that the 45th president is currently at 55.5% and leading the Republican field by a margin of 41 percentage points.
His nearest rival, Florida Gov. Ron DeSantis, is trailing at 14.5%.
For months, Trump has said that his overwhelming lead over the Republican field means he has little to gain from participating in a debate.
Opponents have targeted the attitude, with one advertising from a DeSantis-supporting super PAC saying, "We can't afford a nominee who is too weak to debate."
"Why would I allow people at 1 or 2% and 0% to be hitting me with questions all night?" he said in June during a Fox News host and debate moderator Bret Baier.
"No one is entitled to this nomination, including Donald Trump. You have to show up and earn it," a spokesperson for DeSantis' campaign posted on X, formerly known as Twitter, on Sunday.
Trump has flatly rejected such positions.
"It's not a question of guts. It's a question of intelligence," he said in an interview with Eric Bolling of Newsmax.
Stay tuned to Prudent Politics.