Trump's shocking 2024 announcement sent the GOP in a total uproar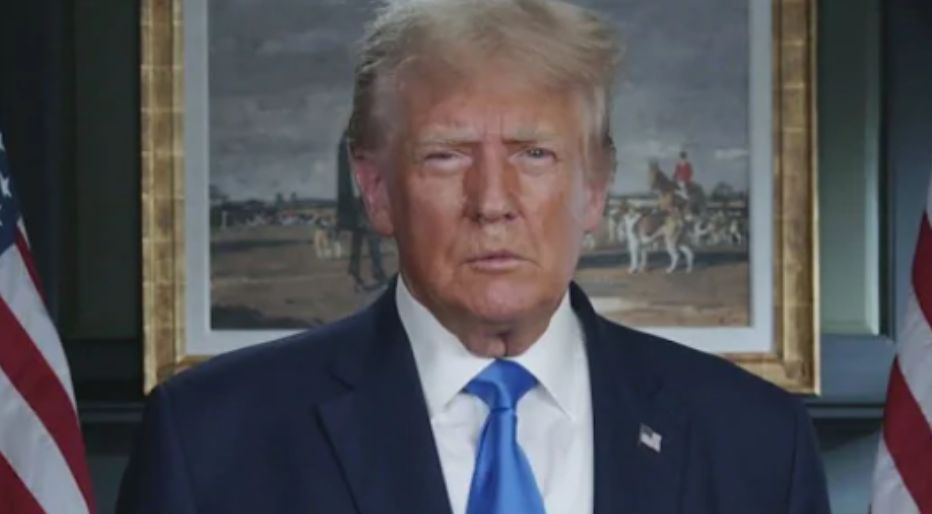 Former President Trump and establishment Republicans have always been at odds. But now he's declaring a war.
And Trump's shock 2024 announcement sent the GOP in a total uproar.
The 2024 election is a little over year away, and there are still many questions.
Will Joe Biden even run for office? Or will someone else in the Democrat Party take the helm as Biden ages?
As for the Republicans, Donald Trump is the leading candidate, but there are eight major candidates other than Trump vying for the position.
These eight are hashing it out on the debate stage, but Donald Trump has some news for all of them.
Former President Donald Trump will skip the second Republican presidential primary debate next week in favor of a rally with striking autoworkers and other skilled tradespeople.
According to a source familiar with Trump's plans, the event, which will include a prime-time speech, will take place in Detroit on Sept. 27 — the same night his GOP rivals will gather in California at the Ronald Reagan Presidential Library and Museum for the second primary debate.
The move indicates that Trump, who leads his closest GOP primary opponent by nearly 44 points, is already looking beyond the GOP primaries and focusing on defeating President Biden in 2024, in part by courting union members in one of the states he lost to the 80-year-old incumbent in 2020.
The rally next week will not be limited to autoworkers. According to the New York Times, the Trump team intends to fill the room with more than 500 tradespeople, including plumbers, pipefitters, and electricians.
Over the weekend, Trump slammed Biden, accusing him of not supporting the interests of American auto workers by promoting electric automobiles.
"The United Autoworkers are being sold down the 'drain' with this all Electric Car SCAM," Trump wrote on Truth Social Sunday. "They'll be made in China, under Crooked Joe's CHINA FIRST POLICY."
"AUTOWORKERS, VOTE FOR TRUMP – I'LL MAKE YOU VICTORIOUS & RICH. IF YOUR 'LEADERS' WON'T ENDORSE ME, VOTE THEM OUT OF OFFICE, NOW. WITH THE DEMOCRATS & CROOKED JOE CALLING THE SHOTS, YOU'LL BE JOBLESS & PENNILESS WITHIN 4 YEARS. REMEMBER, BIDEN IS A CROOK WHO HAS BEEN PAID MILLIONS OF DOLLARS BY CHINA, & OTHERS. He is a Manchurian Candidate!!!" the former president added.
On Monday, the strike against Detroit's Big Three automakers – Ford, General Motors, and Stellantis – reached its fourth day, with around 13,000 combined workers represented by the United Auto Workers union refusing to work at three factories unless improved salaries and benefits are granted.
The UAW union famously declined to endorse Biden in the spring, citing major worries about his administration's preference for electric cars.
However, Fain has stated that a second Trump administration would be a "disaster."
Biden has not set terms for a compromise – the UAW is asking a 40% salary hike and a 32-hour work week – but he has praised the strike and attacked automakers for "record profits" that he claims have not been "shared fairly" with workers.
Trump lost Michigan to Biden by fewer than 3 percentage points in 2020, after previously defeating Hillary Clinton by less than 1 percentage point in the Great Lake State.
The former president opted to give an interview with former Fox News anchor Tucker Carlson on X – the social media site now known as Twitter – that aired at the same time as contenders took the stage at the first GOP presidential debate in Milwaukee last month, rather than attend the debate.
Stay tuned to Prudent Politics.