Jeffrey Epstein's connections to Barack Obama revealed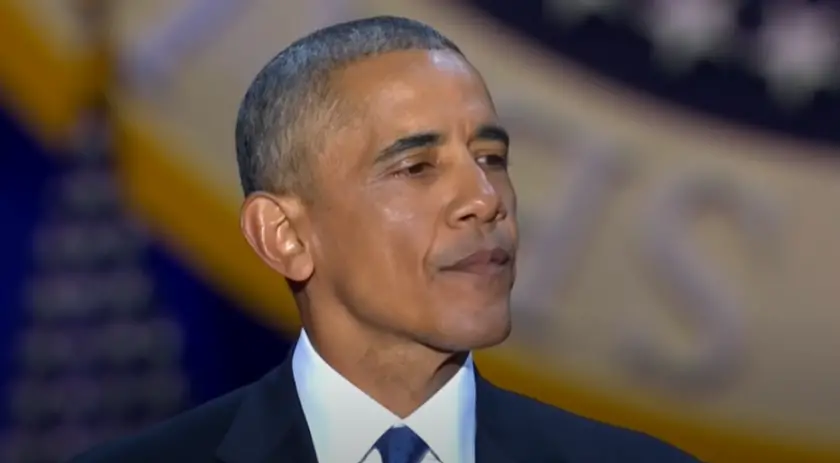 The Epstein scandals are not over. We're learning more every week.
And now Jeffrey Epstein's connections to Barack Obama have been revealed.
On Sunday, The Wall Street Journal broke a significant article.
For years, we have been anticipating the disclosure of further information regarding the well-known figures who had ties to Jeffrey Epstein. Some of them are people we know, such as Bill Clinton, who frequently flew on Epstein's jet with Epstein. Some of the names and participants have been covered by our reports in the past.
Thanks to new revelations from Epstein's personal calendar, which contained his schedules, there is now more. These names had never been revealed before. The WSJ is disclosing the names of well-known individuals who continued to meet with Epstein even after he had been found guilty of solicitation, including soliciting a minor, and had registered as a violent predator. After he was publicly accused of abusing girls in 2006, a lot of information came out.
Even politicians distanced themselves from him and took back donations. Then, in 2008, a plea bargain was reached. But after that, all of these actual or alleged meetings took place. Epstein was still much praised and associated with the rich and famous.
The current director of the CIA, a college president, a well-known professor, and a representative from the Obama administration were among those listed in the article. The Wall Street Journal claims they cannot ensure that each scheduled meeting actually occurred.
When Epstein was the deputy secretary of state in 2014, three meetings were scheduled with William Burns, the current director of the Central Intelligence Agency. The WSJ claims that they first connected in Washington before Burns paid a visit to Epstein's mansion in Manhattan.
Then there was Kathryn Ruemmler, the former White House lawyer for Barack Obama and current Chief Legal Officer and General lawyer. After she left the White House, she met with Epstein "dozens" of times. She was scheduled to accompany him on trips to Paris in 2015 and to his own island in 2017, according to his calendars.
Epstein was asked to visit the campus by Leon Botstein, the president of Bard College, and brought along a group of young women. Noam Chomsky, a political activist on the left, met with him while he was an educator at MIT.
The WSJ made an effort to obtain information from these individuals regarding the nature of their connections to Epstein.
Burn's representative made an effort to separate himself from the late billionaire.
According to CIA spokeswoman Tammy Kupperman Thorp, "the director knew nothing about him other than that he was introduced as an expert in the financial services sector and offered general advice on the transition to the private sector." "They were not related."
When he was getting ready to return to the private sector in 2014 as a Deputy Secretary of State, they met. Burns had two evening meetings with Epstein in his townhouse, and his driver was supposed to take him to the airport, according to the Epstein timetables. Burns admits having "briefly" interacted with him once.
Thorp claims he is unable to recall any other interactions, not even the ride to the airport. After leaving the State Department, Burns joined the Carnegie Endowment for International Peace as president, serving there until he returned to the government as CIA Director under Biden.
Epstein made a point of showing Ruemmler his undivided attention by getting her avocado sushi rolls and "visiting apartments she was considering buying." Even making an attempt to upgrade her flight to first class. He organized a meal for her in August after she departed the White House in June 2014 so that he could meet his friends.
Ruemmeler did not travel with him, according to Goldman Sachs, who claimed that she only had a "professional relationship" with him as a result of her position with Latham and Watkins at the time. She was introduced to Bill Gates and other possible legal clients by Epstein.
Bill Gates' representative claimed that Epstein didn't work for him, misrepresented their working connection, and expressed regret over having ever met him. Latham and Watkins asserted that Epstein was not a client of the company.
The spokesman for Goldman Sachs did agree that Epstein had invited her to meetings and social events, but she has never flown anywhere with him.
Ariane de Rothschild, who is currently in charge of the Edmond de Rothschild Group, a Swiss private bank, and who married into the illustrious Rothschild family, was introduced to Ruemmeler by Epstein. Twelve meetings with her were also had by Epstein. The bank denies she ever spoke with Epstein in 2019. They are now admitting that although she did meet with him while performing her job at the bank, she was unaware of his misdeeds.
The president of Bard College, Botstein, claimed that Epstein was being pursued for financial assistance for the university and that their interaction had a "tiny whiff of sadism" due to him "dangling philanthropic support." He claimed they were aware of his criminal record but were open to "rehabilitation." Nevertheless, he claimed that while he was at the school, security was present.
Ehud Barak, a former Israeli prime minister, and Epstein also frequently met. Barak said that they discussed geopolitics.
The web of connections can be quite confusing, but all of these people are deeply interconnected through Jeffrey Epstein. Barack Obama is just one of the highest profile individuals who's connections to Epstein run deeper than we initially thought.
Stay tuned to Prudent Politics.